The Chinese Pharma Market: Beginning the Dance with the Red Dragon
China is perhaps most famous for the 'Great Wall' which meanders through its northern mountains and valleys with the express purpose of keeping out foreigners. Dynamic, competitive, and fairly open, the Chinese pharmaceutical market is a departure from this trope. The purpose of this article is to introduce the rules and regulations of the Chinese pharmaceutical sector for those who desire to dance with the Red Dragon.
China's state regulatory organ, the State Administration for Market Regulation (SAMR) has increased its efforts to streamline and strengthen its drug regulation. The key strategy has been to strengthen the mechanisms which relate to drug safety while streamlining clinical research. This has resulted in the simplification of drug registration in many circumstances, providing a framework for quicker drug adoption.
The drug registration in China is held by a Market Authorization Holder (MAH). The MAH has the ability to submit applications for clinical trials, market the drug, receive authorization, among other tasks. There are 3 different drug registration categories that further differentiate the registration process. Chemical-based drugs, biological products, and traditional Chinese medicine.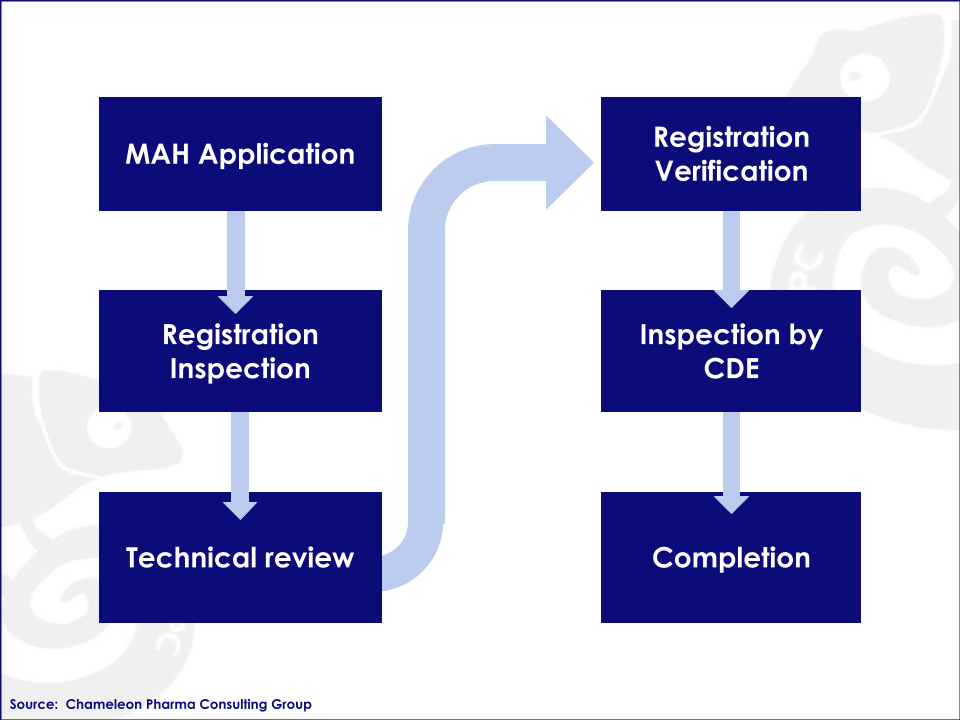 Figure:Registration Process Overview
New drug registration reform has presented a new and more uniform and standardized approach to drug registration. Drugs are now required to have clinical trials and provide safety update reports during the drug's development. These are only required to be submitted once a year within two months of the anniversary of the drug's registration.   
The regulations have additionally been changed to hasten create new, quicker avenues for the full registration of certain drugs. As represented by the guidelines released in November 2019, there are now a number of channels which will result in the hastening of drug adoption in China. 
A breakthrough therapy designation, used during clinical trials.
Conditional approval for urgently needed drugs based on surrogate results and other clinical trial datasets. The process has now been reduced to 70 working days.
Leading reviews encapsulating commercial approval filings. The process has now been reduced to 130 working days.
An exceptional review is given for drugs needed for the maintenance of public health. As well as the inclusion of a priority review procedure. The process has now been reduced to 70 working days.