Whether your company is active in the consumer healthcare, pharma, OTC, or medical device industry, a pharma executive search can be difficult for several reasons. Finding and identifying the most suitable candidate is not a straightforward process that should not be rushed for the sake of saving time. This article outlines the difficulties of an executive search and explains how international networks can support your global search process.
How globalization affects your management
As the benefits of internationalizing your business are becoming clearer, corporations are expanding internationally, establishing subsidiaries, and creating partnerships with foreign firms. Competition in mature markets is high, and company growth can be quite difficult. Hence, companies that internationalize their products experience faster growth, additional sales revenue, and a larger client/consumer base. This prosperous situation results in a need for these companies to hire high-level managers who understand and respect cultural differences and at the same time have longstanding experience and knowledge of both national and international industries.
We can help you find the best fitting candidate!
Industry Experts
Globalization creates new demands and demands in new places. As a result, modern industries and companies trying to meet this new demand have developed. Increasingly, companies are emphasizing the search for experts from specific industries as the industries themselves are becoming more complex and more detailed. This means that qualifications and knowledge in one industry or segment do not necessarily transfer to another. Therefore, being able to fill a certain position with a candidate who has experience and knowledge of a specific industry is of great importance.
As pharma executive recruiters, we focus on filling executive positions for companies active in the consumer healthcare, pharma, OTC industry, and FMCG markets. Chameleon Pharma Consulting concentrates on filling high-level positions such as General, HR, Product, and Export manager positions, as well as regulatory specialists' posts and more. Our expert knowledge of healthcare and FMCG helps us to select candidates that best fit your company and situation. The right candidate is one who will stay with you for a long time!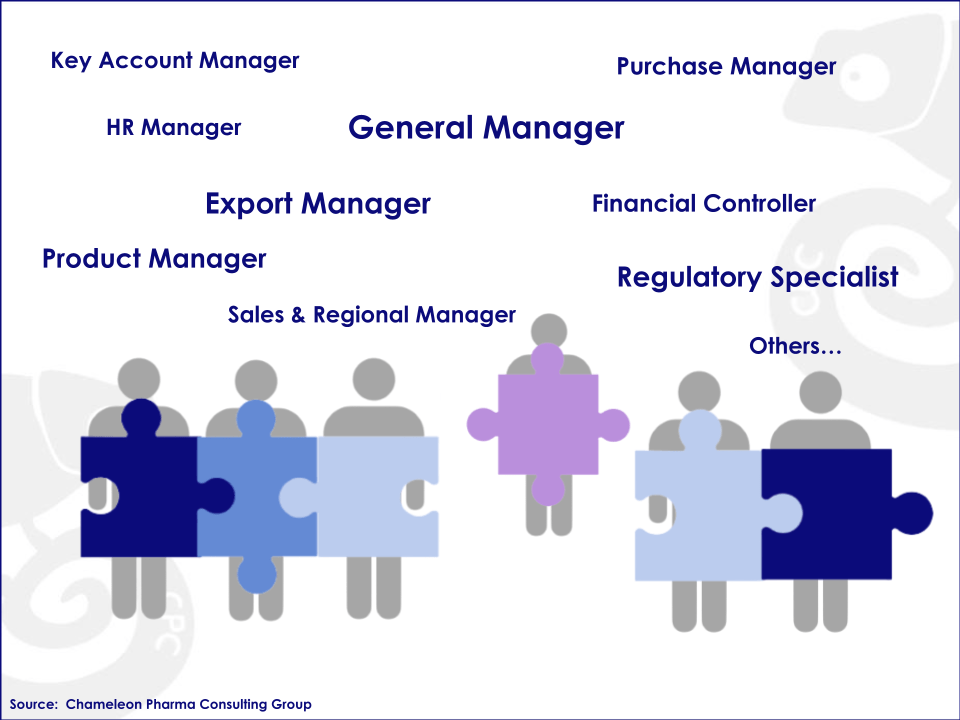 International Search
At the same time, the search for a suitable candidate to fill high-level management positions has become a global endeavor, as candidates can be recruited and identified worldwide.
Chameleon Pharma Consulting's multinational team has years of experience in working with different cultures, customs, and personalities and has created a stable network across the world. We support you in finding the best fitting candidates, regardless of nationalities and national borders!
Size
Outsourcing has also been shown to be profitable for small- to medium-sized firms, not leaving expansion exclusively for large companies. Such companies can also optimize their business by identifying the most suitable candidates for high-level positions.
We have long-term experience with helping medium-sized, family-owned, and multinational healthcare corporations from all over the world to identify their best-fitting candidates. Contact us to save time and money in the pharma executive search process.
Save Time
Identifying your top candidates and recruiting the best can be very time-consuming. The process should not be rushed as your top management and the future direction of your company depend on your ability to find the most suitable person. With our support, you can conduct a detailed search without having to neglect your day-to-day business.
From our convenient central location in Berlin, we can help you save time, avoid miscommunication in transferring information among various offices, and locate the right person for your job. Our CPC Systematic Candidate Search Process allows us to successfully establish a target list of possible candidates after only a few weeks. During this time, we will be able to provide you with detailed feedback.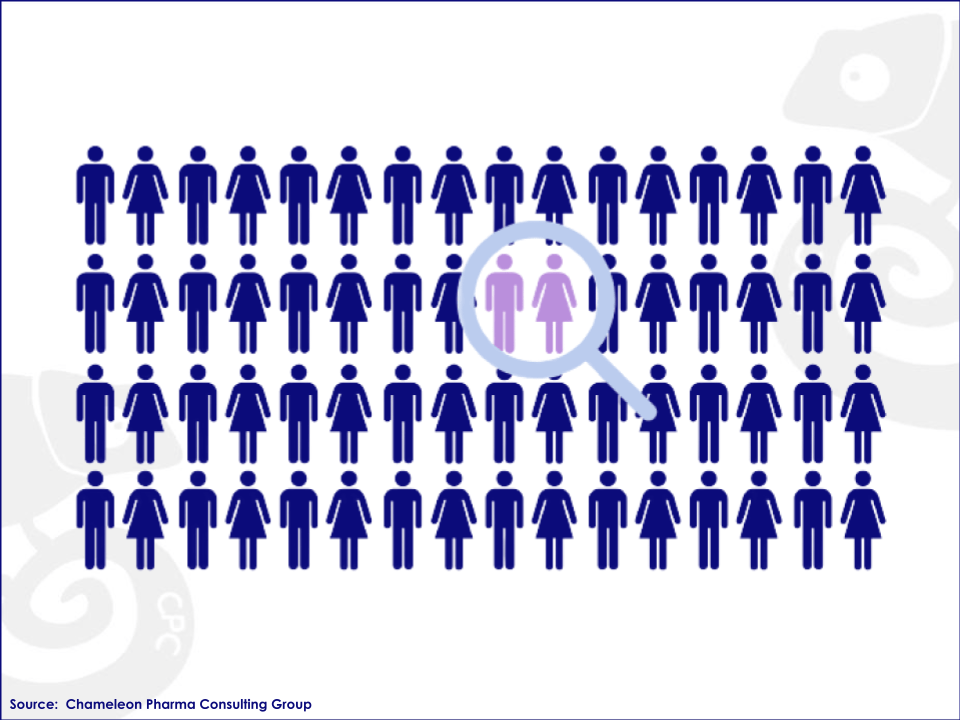 What we offer
Executive Search and Assessment
The key to a successful executive search process in the healthcare and FMCG markets is to understand client needs. Once you can identify their needs, the focus shifts to how you can be certain you're choosing the candidate with the most potential.
Chameleon Pharma Consulting combines current healthcare and FMCG expert know-how into a comprehensive pharma executive search process. Over the last twenty years, our reliable team of experts has cultivated an extensive, thriving network of people in the global healthcare and FMCG markets.
Our executive assessment services include techniques, such as psychometric tests, behavioral interviews, and more, that will help you identify and employ the very best people available.
General Manager & CEO Succession Services
Early succession planning for a CEO is like trying to find a needle in a haystack. In any company, a sustainable CEO who will add value and contribute positively is essential.
You will benefit from our personal knowledge of the entire current healthcare and FMCG market. We can help you train and implement new talent more quickly, without creating long-term vacancies or risking a loss of momentum.
Why us
Among healthcare consulting companies, Chameleon Pharma consulting is both unique and well-established. All of the experts in our team have had at least twenty years of experience, bringing substantial knowledge on a wide range of healthcare markets, including OTC, medical devices, Rx, food supplements, cosmetics, dietary supplements, and FMCG.
With our systematic search and selection process, you can be certain in identifying and recruiting the best person available for your company.
Our main goal is to find you the best candidate within the shortest period of time with the support of our outstanding team, which understands healthcare and brands markets from the inside.
Our longstanding international experience and network support you from beginning to end, facilitating your search for the best-fitting candidate. You can continue undisturbed in your day to day business while expecting high-quality work and results.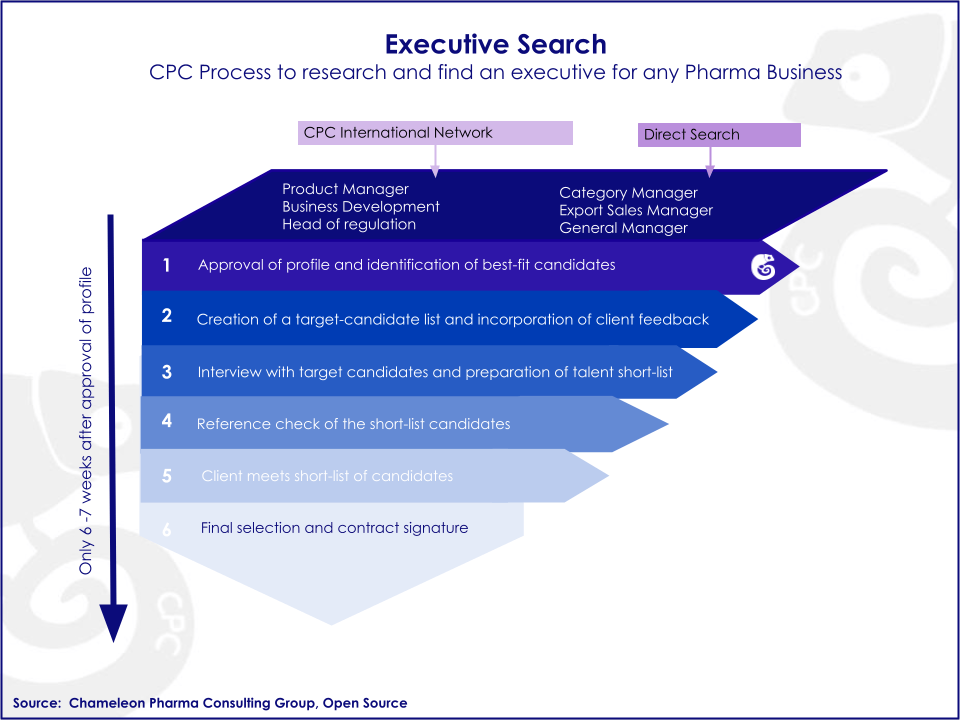 International Strategy & Analysis
International Business & Market Entry
Pharma Regulatory & Registration
Product Potential & Country Analysis
International Company Partner Identification
Market Reports and Analysis