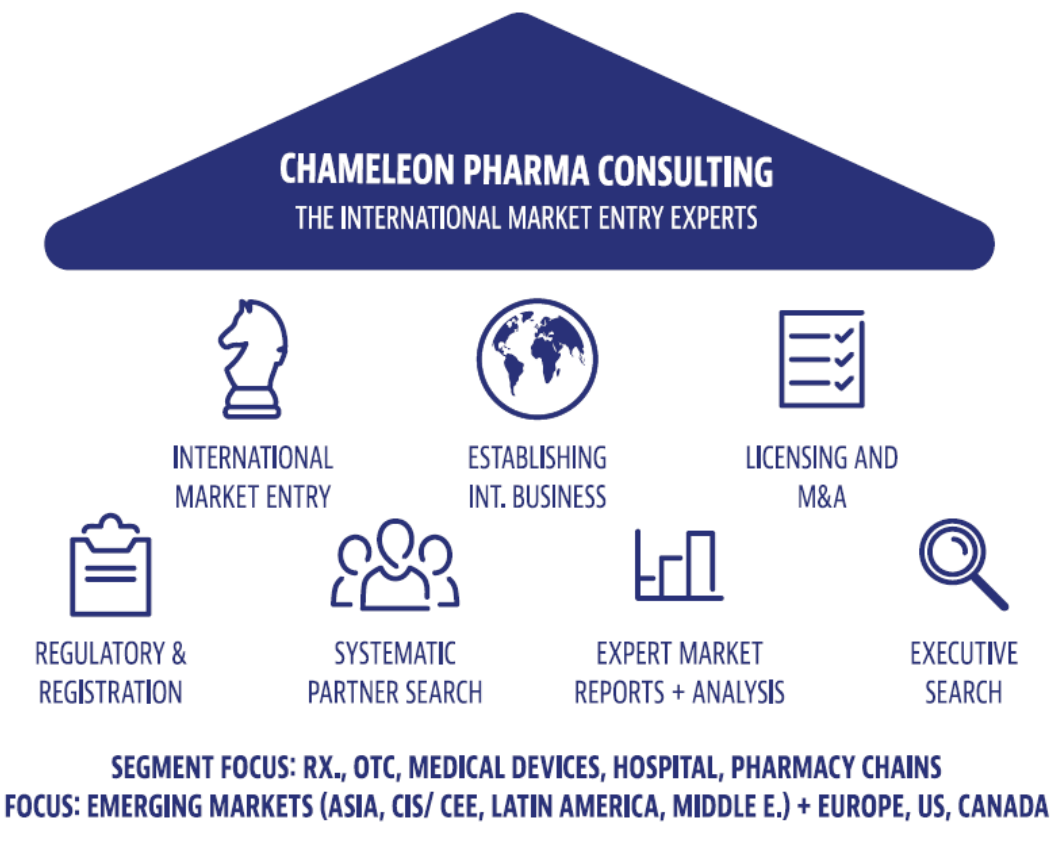 We at Chameleon Pharma Consulting provide our clients with a unique range of Market Entry Healthcare Consulting Services in Strategy & Marketing, Establishing International Business, Licensing & M&A, Regulatory & Registration, Publications, Executive Searches, and more. Our key areas of expertise are within the Pharma, OTC, Medical Devices, Food Supplements, and Derma/Cosmetic segments, and most of our client projects take place in Latin America, Asia, US/Canada, Russia/CIS, Europe, and the Middle East. 
About Chameleon Pharma Consulting
We at Chameleon Pharma Consulting are the experts with more than 20 years of experience in areas such as Consumer Healthcare, Pharma Rx, Cosmetics, Food Supplements, FMCG, Wholesale, Retail, Production.
International Strategy & Analysis
International Business & Market Entry
Pharma Regulatory & Registration
Product Potential & Country Analysis
International Company Partner Identification
Market Reports and Analysis