The Experts in the Emerging Markets
We at Chameleon Pharma Consulting provide our clients with a wide range of Pharma and Healthcare Consulting Services focusing on Consumer Healthcare, Pharma Rx, Cosmetics, Food Supplements, FMCG, Wholesale, Retail and Production.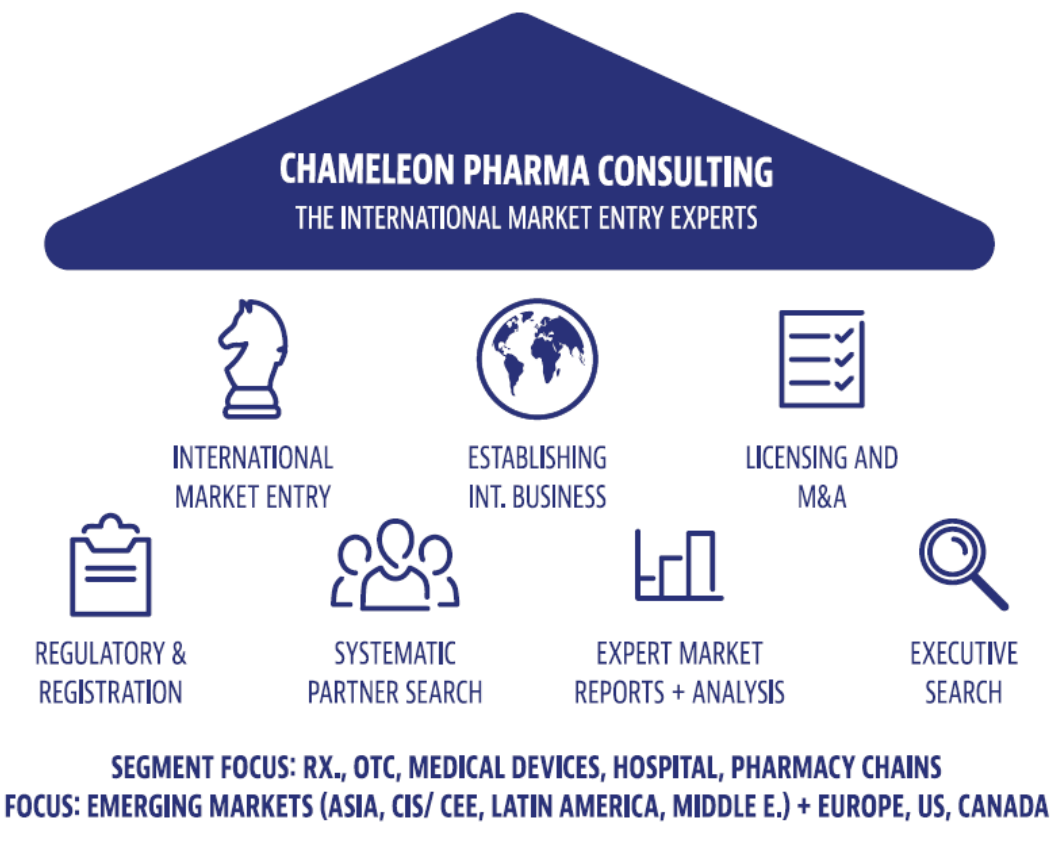 Consumer healthcare
CPC experts truly understand how the Consumer Health market works; they're always up-to-date with trends, changes and cultures in this segment. Read more.
pharmaceuticals (RX)
Emerging Markets are developing fast and growing faster. Consider becoming a strong growth players by switching your focus and investments to the Emerging international Pharma markets.  Read more.
Cosmetics
The Global Cosmetic Market has gone through some drastic transformations over the past few years as a result of numerous social, economic and cultural changes taking place in different parts of the world. Read more.
FMCG
In the past, FMCG has been a safe sector for investors looking for predictable margins and stable returns during the economic crisis. However, as the global economy improves, the growth-challenged industry risks losing the interest of investors.
food supplements
More and more, healthcare market players are facing a range of regulatory challenges for marketing their food supplement product with health claims in the European Union and other regions on the rise. Read more.
Medical devices
Rapid development of medical technologies is the driving force of changes in healthcare market, and what's more: the demand for Medical Devices in countries like India and China is growing at more than twice the rate of developed countries. Read more.
Wholesale
The size and strength of the W&D industry result from a high demand for medicines and the services that Pharma suppliers and wholesalers provide. Today, many big players are acquiring smaller suppliers in Emerging Markets in order to expand their operations. Read more.
Retail
After a long period of profitability and steady growth in the Pharma and Consumer Health Industry, the development of new technologies and the growth of ageing populations has now caused significant changes in Pharma Retail worldwide. Read more.
Production
More and more manufacturing contractors are developing their new operations in Pharma Emerging Markets like in India, China, Singapore, South Korea and, more recently, in Malaysia. Read more.
International Strategy & Analysis
International Business & Market Entry
Pharma Regulatory & Registration
Product Potential & Country Analysis
International Company Partner Identification
Market Reports and Analysis