Internationalize your Consumer Health and Pharma Business
The good old days of Pharma & Consumer Health businesses are irretrievably gone. To continue growing, the ability to quickly adjust to global market dynamics and needs is essential. In this fast-paced, challenging time, it is important to up the ante on international strategy to ensure that it can appropriately serve your company's growth ambitions. Considering that Emerging Markets develop and grow much more quickly than mature markets, a shift in focus and investments to the growing international markets is something to be considered.
Shifting your focus from home market to international focus:
Gain additional international sales with your existing products in additional countries
Systematically identify your Products & Countries with best potential in Europe, Latin America, Asia, US/Canada, Middle East
Be less depended on your home market and lower the risk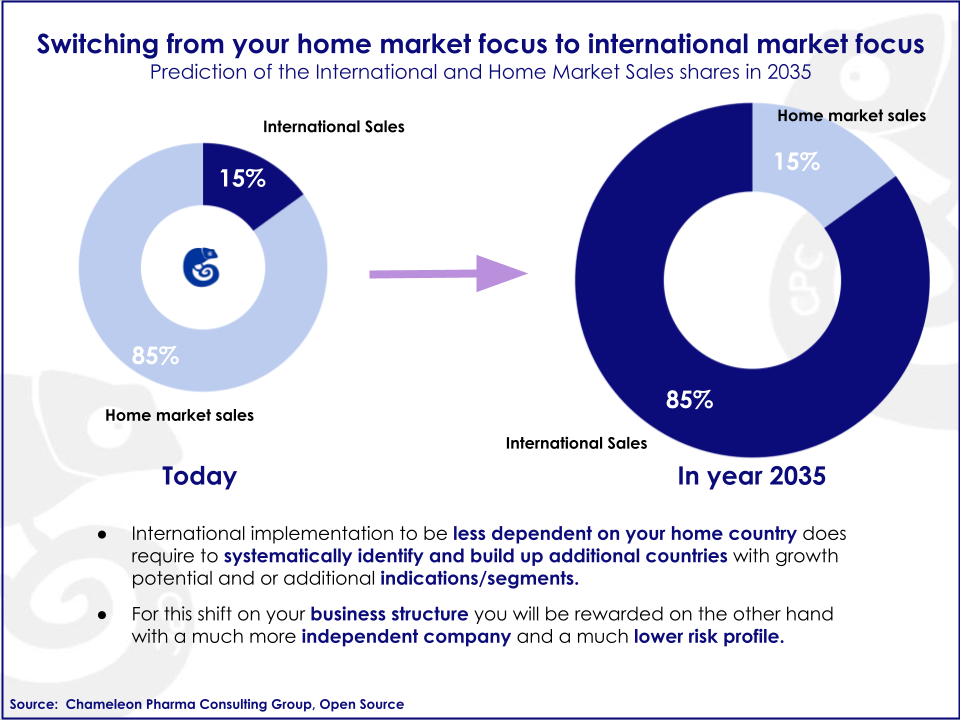 The systematic analysis will support you with:
Leading international Pharma and Healthcare experts point out that to be successful in the long term, and to elevate your business to the next level, it cannot be confined to only a few countries. An international country portfolio is crucial to avoid dependence on a single market (home country), which can be very risky in the long-term. With a portfolio of 15-20 countries (7-10 countries to start with), a company can become more independent from any future crisis to come.
Our Chameleon Pharma Experts understand that the future is global and recommend 'letting go' by developing, harvesting, or maintaining strategy in place for mature or home markets and investing in growing international markets. In the future, and even now, international markets are where additional revenues will come from.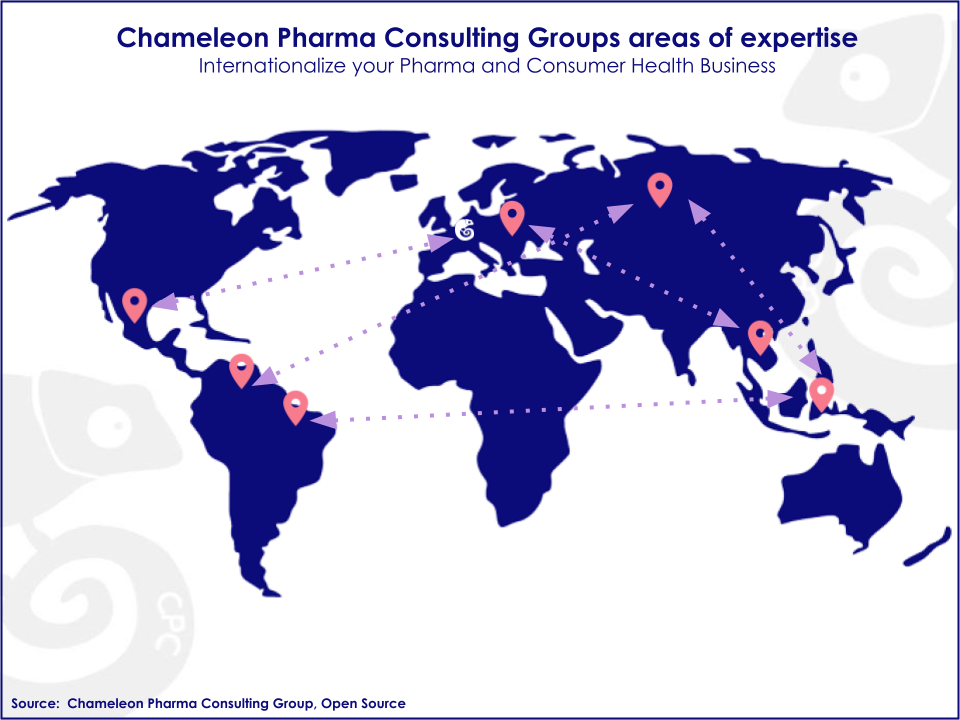 How can you make your business' Strategy & Marketing stand out?
We at Chameleon Pharma Consulting help our clients identify, conceptualize, and implement various strategies for additional international sales and cost-saving around the globe
International Strategy Setting, Strategy Upgrade
When several global parameters change at the same time — regulatory, government margins and competition, for example — it is important to work with experts who have the most up-to-date international knowledge to appropriately upgrade your international strategy in Consumer Health and Pharma. CPC helps its clients develop unique, tailor-made strategies that fit perfectly to individual product portfolios, stage of business and other needs.
Establishing International Business
New Business Unit
Does the current company structure of your business permit all products to grow to their best potential? Do you plan to launch new products in a new segment?
It might be good to talk to one of our International Experts. We have guided companies through the establishment of new business units and developed strategy scenarios in order to optimize revenue streams. Often, it makes sense for indication leaders to differentiate the segments or design it less risky in adding a new indication to your core indication focus.
International Online and Digital Strategy
The leading and most successful companies are already familiar with the profits that can come from the latest breakthrough technologies, mail order, online pharmacies, and digitalisation. Gaining access to your products through online platforms are not only a matter of convenience or comfort for Healthcare Consumers; it could also provide them with full-time coverage and a wider range of services, which may add value to your company or local partner company.
Did you know that approximately 85% of the population in Emerging Markets would prefer to use Social Media and other online resources to find medicines or a doctor when they have health problems?
Did you know that doctors will soon be able to check whether patients have taken their medication as prescribed with the help of a microchip embedded in the drug?
Our CPC consultants support clients by designing new strategies in mail order, online pharmacies, digitalisation and Multi-channel Marketing. We are happy to share our international expertise with you.
International Growth Strategy
Pharma and Consumer Health Markets are an incredibly competitive sector in constant evolution. Situating yourself in these markets geographically is only half the battle: you also need to stay on top as the market evolves. That is why a superior growth strategy is so important—you need to lead the market and not be overtaken by your competitors. At CPC, we help our clients define the best growth opportunities in international markets so they be successful while remaining competitive and, at the same time, gain access to new revenue streams.
International Scenario Planning
Emerging international markets are not transparent and oftentimes, important details are not easily available. In order to look beyond market data, the knowledge of experts specialized in local market entry, regulatory, margins and competition is needed. Thanks to our years of expertise, our experts will be able to quickly and efficiently evaluate different scenarios to determine the best focus areas for your business segment.
We have supported leading multi-national and family-owned companies in scenario planning and execution.
International Portfolio Analysis and Management
We support our clients in optimizing their product portfolios to global consumer and patient needs through analysis, design and implementation of new portfolio management strategies. With our in depth understanding of local market needs, perspectives and risks, registration process hurdles, long- and short-term marketing priorities and more, our international Experts will gladly support you in Portfolio Analysis and Management to ensure that you get the most sales and profits out of your portfolio.
Using our expert market knowledge and specialized and systematic CPC techniques, we can provide companies with a fully detailed Portfolio Management Analyses tailored to exact specifications. Read more here.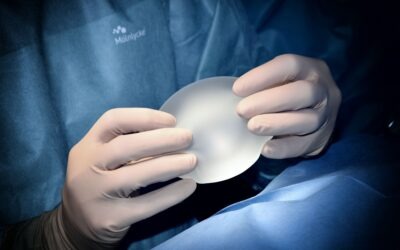 Get important insights! The global aesthetic medicine market has been experiencing solid double-digit growth. The Asia Pacific region is...
International Company Partner Identification
Product Potential & Country Analysis
International Business & Market Entry
Pharma Regulatory & Registration
International Strategy & Analysis
Market Reports and Analysis