Systematic International Partner Company Identification 
The Systematic Way to Gain International Revenues
CPC has a team of Healthcare Consulting experts with long-standing experience in Emerging Markets. We at Chameleon Pharma Consulting support our clients in the establishment of new businesses to gain additional sales in growing Healthcare Markets. After accomplishing many international projects, we have developed our own approach, which we have fine-tuned over the last five years: the Systematic International Partner Company Identification.
Systematic International Partner Company Identification
When launching products in growing Emerging Markets, we thoroughly study all the characteristics of the country's healthcare needs and work out a specific market entry strategy.
This systematic analysis is very helpful in identifying most suitable partners for our clients. In addition, the client will also gain an understanding of which partners may be satisfactory but do not necessarily mesh with their segments/products. The entire qualitative search for a client's most suitable partner—including a business case—can usually be completed in just 10-12 weeks.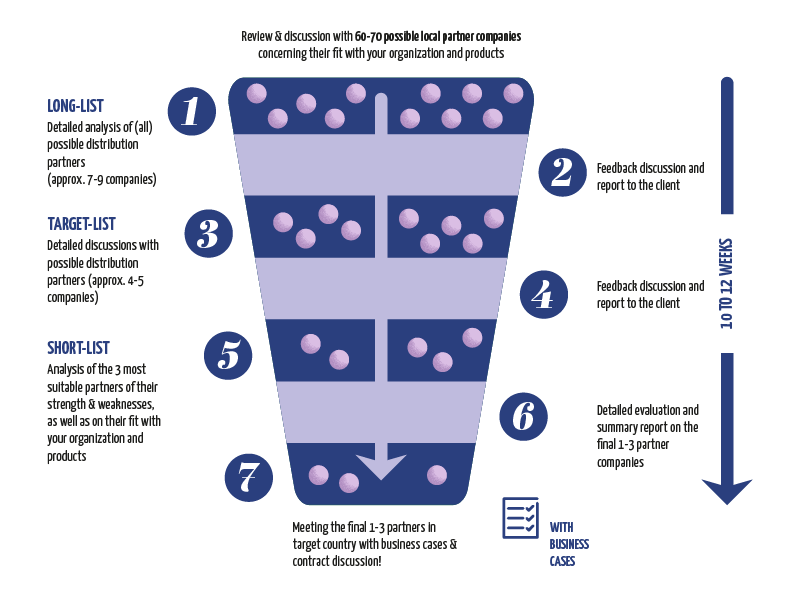 Graphic by Larissa Hielscher, Serotonin Design
The Systematic International Partner Company Identification Process (see diagram) will save our clients time and money and put your company in the position to rapidly generate additional sales in Emerging Markets.
What you can expect from us
We work together with your international team 
We screen all available and fitting distribution partners quickly. In only 10-12 weeks, we identify the right dynamic partner and you can get started
While you concentrate on daily business, we wokr on your partner search, prioritizing speed, and transparency. You save valuable time and money, avoiding the "getting-to-know-you meetings" in the partner selection process. 
Finding the right partner
When you land on the right partner, you define your success in the market. Our philosophy is to find the right partner who fits your organization, products, and philosophy—this has been our formula for success for many years.
We are experts in the regulatory environment in Emerging Markets.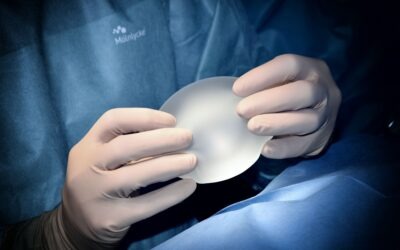 Get important insights! The global aesthetic medicine market has been experiencing solid double-digit growth. The Asia Pacific region is...
International Company Partner Identification
Product Potential & Country Analysis
International Business & Market Entry
Pharma Regulatory & Registration
International Strategy & Analysis
Market Reports and Analysis