Our professional Business Insight Magazine on international Pharma and Consumer Health Care Markets
WEM News is Chameleon Pharma Consulting's professional in-house magazine that provides specialised insights on the latest trends, opportunities and changes in the Healthcare and Pharma industry.
Why WEM News is a reference document for Pharma companies:
WEM News provides the latest and most updated market data on Pharma Emerging Markets.
It includes interviews with leading experts in the Pharma, Consumer Health, Medical Devices and Cosmetics sectors for deeper, more specialised information.
It is a complete, thorough and professional publication, and the information is synthesised in a simple and direct way.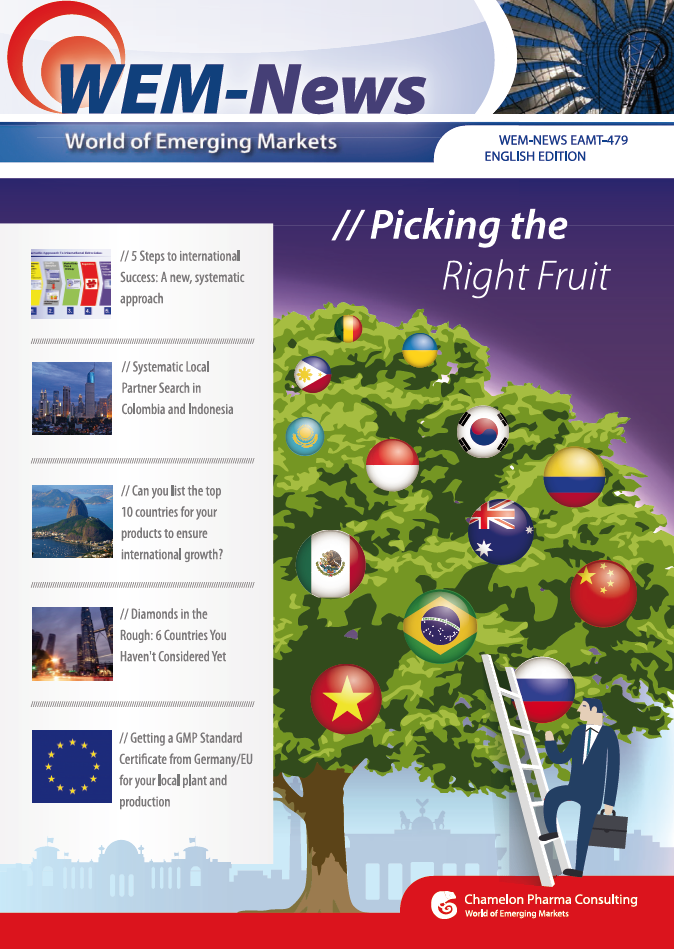 Picking the right fruit: World of Emerging markets.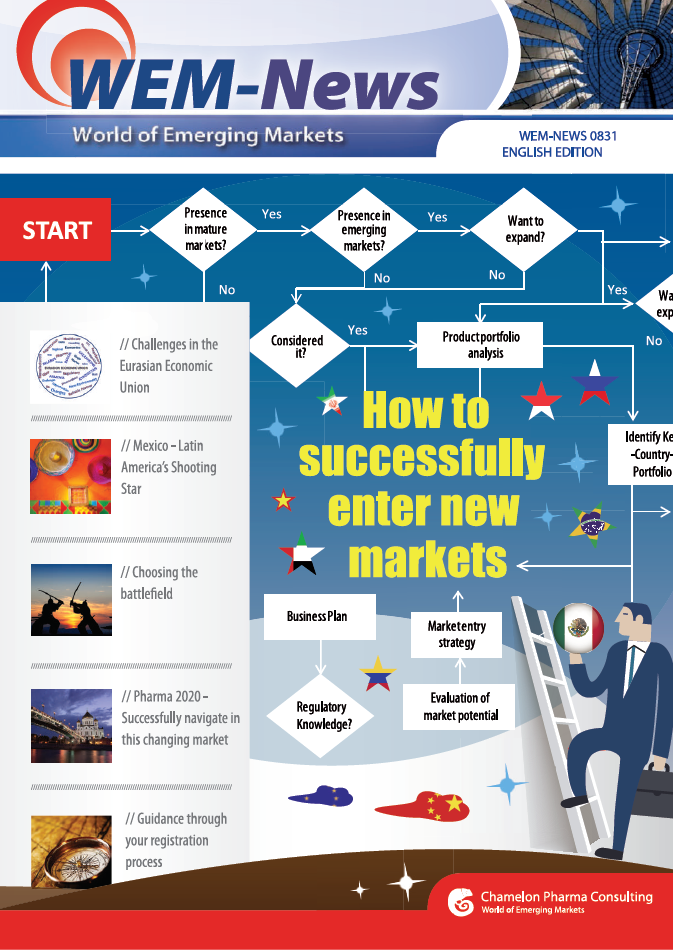 How to successfully enter new markets
To request the selected WEM News edition, please use the following contact information:
Tel: +49-30-648-35-164
Fax: +49-30-648-32-008
www.chameleon-pharma.com