Cosmetics and Dermatology
The Cosmetics and Dermatology Market is growing and offering new business opportunities.
With the world population becoming more concerned about their appearances—and with consumers having an increasing spending power—Cosmetic sales are growing around the world. People are letting themselves splurge more and more on non-essential items; the demand for Cosmetic/Derma will keep growing, fuelled mainly by the Emerging Markets. Did you know that the most significant recent Cosmetic growth took place in the Pharma markets in Brazil, China, Russia, Indonesia, and Mexico with CAGRs there reaching 10-16%?
When entering international Cosmetic markets, Pharma players have to keep in mind the multiple challenges and peculiarities in the demands of different consumers. The priorities for the Asian consumer, for instance, are different from those of a European consumer—that's why you might have to adjust the sales and marketing approaches to the expectations of your new customers.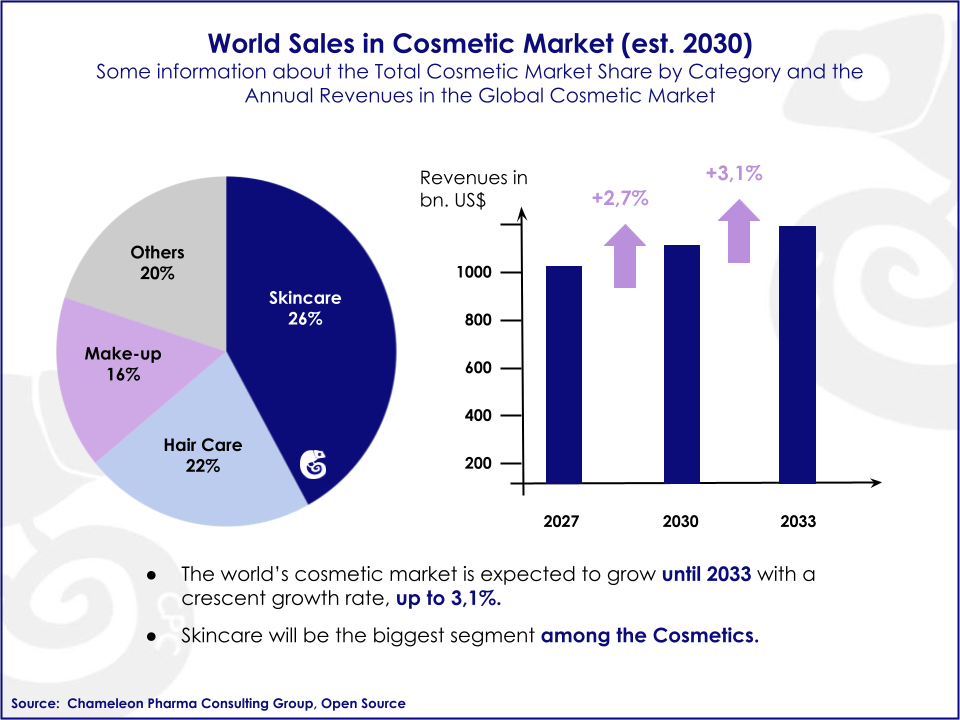 Selected Cosmetics/Derma projects we at Chameleon Pharma have worked on:
We have conducted more than 15 international systematic product potential analysis and created an online distribution channel strategy for European cosmetics companies on their foreign market entry in digital and offline channels in three Asian markets as well as in Russia/CIS. Three projects have been focused on Brazil and Mexico.
Considering the highly competitive cosmetics field, we have conducted pre-market analyses for several cosmetic/derma companies to identify and control threats associated with Latin American market entry to plot their potential against competitors.
We have consulted a mid-sized EU cosmetics company on the identification of the key product and company acquisition targets in Mexico, Colombia, and Brazil and conducted the associated due diligence to ensure competition from other investors.
Completed more than five projects for leading German companies aiming to enter the USA cosmetics market. Using our Systematic International Partner Company Identification process we were able to identify 3-5 best-fitting partner companies to successfully market and distribute their product in the USA through both online and offline distribution channels.
Assisted a US/Canada based company with ensuring compliance with local cosmetics regulations, claims, and compiling necessary documents needed to expedite the registration process for different countries in the European region.
Supported a number of companies entering the CIS/Russia market with Cosmetic and Derma products.
Supported a European Derma and cosmetic brands to enter the Asian market in Vietnam, China and Indonesia.
A differentiated International strategy is key to success. We have supported more than ten privately owned Cosmetic / Derma companies to develop a unique market entry strategy.
Product registration for Cosmetic / Derma products is what we are doing all the time to support our clients to enter markets in Latin America, US, Asia, CIS including Russia, and also in Europe.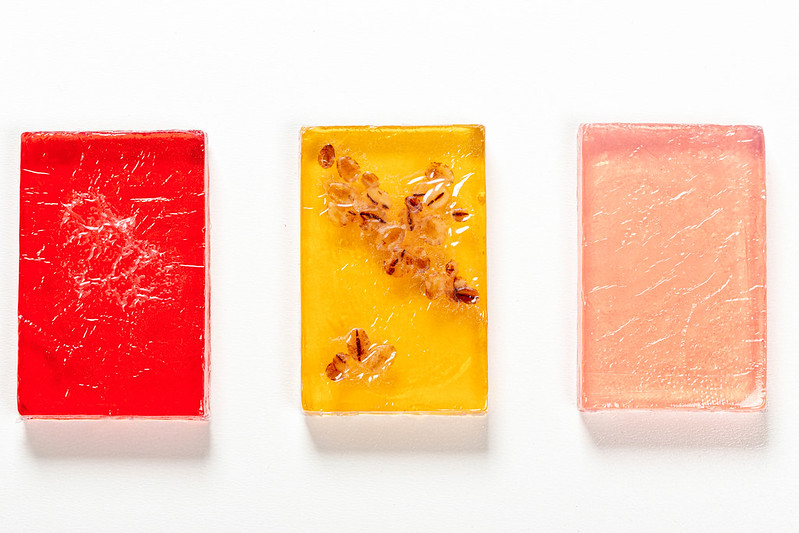 How Cosmetic/Derma Consulting Can Pave the Way for You
The Global Cosmetic/Derma Market has gone through some drastic transformations during the last few years, and they were driven by numerous social, economic, and cultural shifts taking place around the world. In the last two decades, it has grown by approximately 4.5% a year on average (CAGR). As spending power in emerging markets grows, more opportunities will be available for foreign companies, but it can also mean more competition. In order to succeed in capturing market share with your products, it is important to have a deep understanding of the wants and needs of local consumers, as well as the local competitors that are already established. With our expert guidance and insight into local markets, we can ensure that your products stand out from the competition and that you have a straightforward path to market entry.
Another challenge you might face is the different conditions of Cosmetic registration and regulation in certain countries. With our knowledge and experience in this area, we can easily help you find out whether there's an expedited registration process available in a country, which documents are needed, how you can use your studies and product claims, and more.
International Company Partner Identification
Product Potential & Country Analysis
International Business & Market Entry
Pharma Regulatory & Registration
International Strategy & Analysis
Market Reports and Analysis