Consumer Healthcare / OTC Consulting
The consumer healthcare / OTC market is internationally very attractive with high brand value
Almost endless lifecycle options with the right strategy and marketing mix tool. In order to participate successfully in this competitive and thriving market, companies need to make sure they make sound decisions on the ever changes value drivers. The healthcare industry is constantly changing, not only due to legislation, regulation, and the activities of competitors but also because of constantly changing consumer behaviour and preferences. Moreover, the sales and distribution models are very important to manage on an international level. Consumer healthcare / OTC company strategies need to include continuous analysis and decision making regarding online selling, mail-order, multi-level concepts, and Pharmacy chains management as well as Market places like Amazon, and Alibaba.
Improving Personal Health
The consumer healthcare industry is geared towards improving health conditions for the population and promoting self-responsibility and disease prevention through advice and counsel. The industry is booming, due to peoples desires to have control over their own health, and because staying healthy and fit for as long as possible is becoming increasingly important in society today.
Rising health consciousness and other health-related trends have paved the way for the success of many OTC, food supplements and cosmetic products. Supporting the body with vitamins, minerals, trace elements and nutrients that we may lack can help us stay healthy for a longer time. Therefore, such supplements are in high demand. The most prosperous areas in OTC sales are in segments such as cough and cold, pain relief, digestive health, allergies, feminine care, and mineral supplements. In addition, an active lifestyle and healthy nutrition are gaining importance, and portrayals of healthy lifestyles are becoming more prevalent in the media, as well as in food and health blogs and other public channels. Staying fit means staying healthy.
More Transparent Markets, More Distribution Channels
Information for consumers is readily available in pharmacies and doctors' offices, as well as through different media channels – and, of course, on the Internet. Getting information from the internet is still a relatively recent phenomenon. Access to so much up-to-date information by so many people makes all markets and sectors more transparent and gives consumers the power to make their own decisions about their health. At the same time, the flood of information can be confusing, not only for customers but also for businesspeople and professionals. Our services include in-depth market analysis and research concerning the global Consumer Healthcare market, including EMs. We provide high-quality results and are proud of our long-standing experience and up-to-date information on the OTC market.
At the same time, the Internet not only provides information on the market but has also become a very popular new distribution channel for OTC and consumer health products, enhancing the availability of prescription-free drugs. 
Current Driving Forces in the Global OTC Market
The global OTC market is expected to exceed USD $166 billion by 2030. Even though Western Europe and the US remain the leading countries in OTC sales and make up more than one-third of the global market, the real driving force now consists of developing markets in South East Asia, Latin America and Central and Eastern Europe.
Asian-Pacific countries, excluding Japan, have proved to be one of the fastest-growing regions. In this region, the non-prescription sector is growing by an impressive rate, and Latin America is following in second.
In the CIS/CEE region, the growth rate comes up as third, but Russia in particular has been showing significant development in OTC sales in the last decade. This can be explained by rising incomes, increased activity of local and foreign companies and the expansion of pharmacy chains.
Despite global financial crises, the OTC market has continued to rise due to recent innovations, greater promotion of self-medication and increased access to drugs through various distribution channels.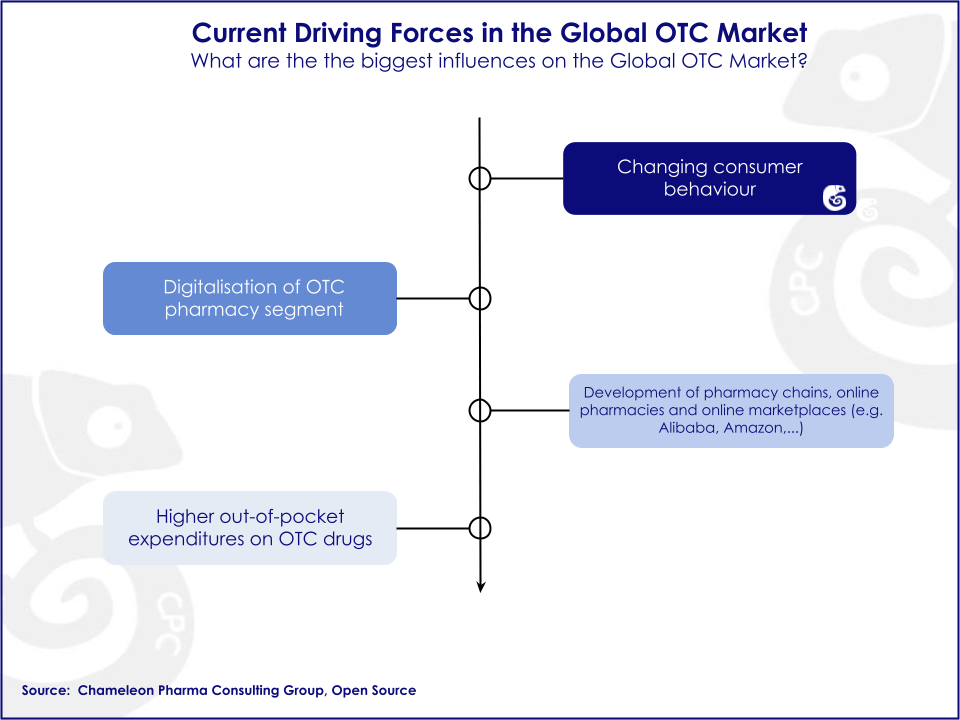 Per Capita Drug Expenditures
It is expected that by 2030, per capita spending on drugs per year in countries with the most advanced healthcare systems will reach more than USD $1500 on average. In emerging countries, which are home to two-thirds of the world's population, the number will be more than USD $225.
French consumer health company
We consulted a leading consumer health company headquartered in France to analyse their current product portfolio in order to develop a market entry strategy for China, US, Russia and Mexico.
European Phyto Product Group
Identified the 4-5 best fitting local partner companies for a European Phyto Product Group in the top 3 Asian, Latin American, and CIS key countries for a new women's health portfolio as well as making the market entry pathway and the consumer journey transparent.
Top 10 Pharma / OTC company in Brazil
Led a complex regulatory & product registration project for a top 10 Pharma / OTC company in Brazil to obtaining the registration in Europe and EU GMP certificate (incl. pre-audit) for a portfolio of OTC and Rx. drugs in six EU countries.
Mexican consumer medicine company
Assembled a CTD dossiers including information on quality, safety of a Mexican consumer medicine company in order to move to different Asian markets with their products and registration.
European OTC company
Developed a multi-stage strategic portfolio analysis and online distribution channels strategy for European OTC company on the market entry in digital and offline channels for Russia, Colombia, Philippines and US/Canada.
Asian healthcare company
We have supported an Asian healthcare company (investor group) to systematically identify product acquisition targets in Russia/CIS to avoid a bidding process with other investors.
International group in OTC, FS & Cosmetics
Supported an international group in OTC, FS, Cosmetics on registration in seven different countries in Asia, EU, CIS and Latin America checking the claims and formulations.
European Consumer health group
Run an international multi-country strategy analysis and setting project with the top management for a European Consumer health group in order to better target online selling, mail-order and market places channels.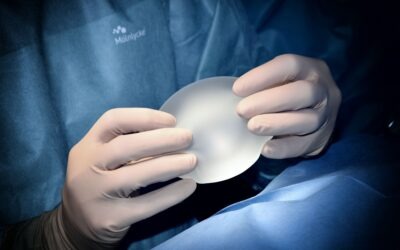 Get important insights! The global aesthetic medicine market has been experiencing solid double-digit growth. The Asia Pacific region is...
International Company Partner Identification
Product Potential & Country Analysis
International Business & Market Entry
Pharma Regulatory & Registration
International Strategy & Analysis
Market Reports and Analysis