This is the last of a three-part series analyzing the OTC and Phyto Global Market´s prospects through 2035.
Get The Important Insights!
Global OTC and Phyto ex-factory sales are projected to reach 334 billion USD in 2035, opening a broad way for active OTC players as well as for new entrants. This article aims to provide insights into the top potential OTC markets and segments, in order to help you hone your strategy for the next 10-15 years.
General Evolution of the Global OTC and Phyto Market 
In the period between 2020-2023, the self-medication markets around the world began recovering slowly from the impact of the COVID-19 pandemic. Entire healthcare systems were focused on COVID-19 treatment (including vaccines), which prevented consumers from purchasing OTC drugs in pharmacies.  Starting in 2024, the global OTC market is expected to expand with a stable growth rate of roughly 5%.  Although North America and Europe continue to hold the largest slice of the world's OTC market, emerging regions such as Latin America and Southeast Asia are developing at a much faster growth rate.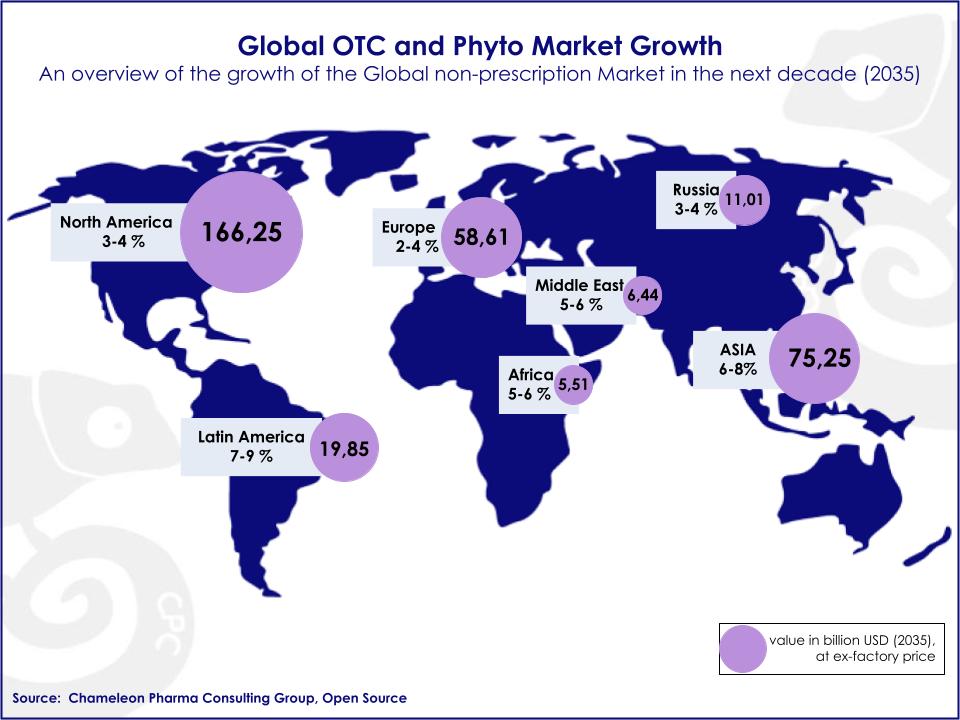 Map: Global OTC and Phyto Market Growth (2035 prospect)
EUROPE FOCUS
Main Growth Factor: Growing Proportion of Geriatric Population
The senior cohort accounts for a high percentage of the European population and is vulnerable to many kinds of chronic diseases such as cancers, diabetes, etc.; the use of OTC drugs has been proven to help to relieve pain and even prevent illness in some of those circumstances. 
The Increase in Dietary Supplements and Vitamin Intake Post-pandemic
Not excluded from the global situation, the European OTC industry also witnessed a rise in immune system boosters and prevention consumption. And this trend is expected to continue for the foreseeable future. Moreover, the expansion of online pharmacies and marketplaces has also enabled consumers to have the products delivered directly to their doors.
Other Factors: Well-Established Healthcare Infrastructure, Increasing Healthcare Expenditure, and Favorable Reimbursement Policies. 
Mature OTC markets such as Germany offer consumers a stable healthcare system with favorable reimbursement policies for OTC drugs. Furthermore, the high level of income per capita in developed economies has expanded the private sectors for healthcare drugs and treatments. 
Other evolving markets such as Italy are also expected to continue to grow and acquire a moderate share of the region's OTC segment. 
Rx-to-OTC Switch 
The switch from Rx-to-OTC has been happening rapidly all over the global healthcare industry. In order to get OTC status, the medicine must be effective and include comprehensive labels to ensure it is used properly. However, the most important prerequisite for the switch is the safety of the drug.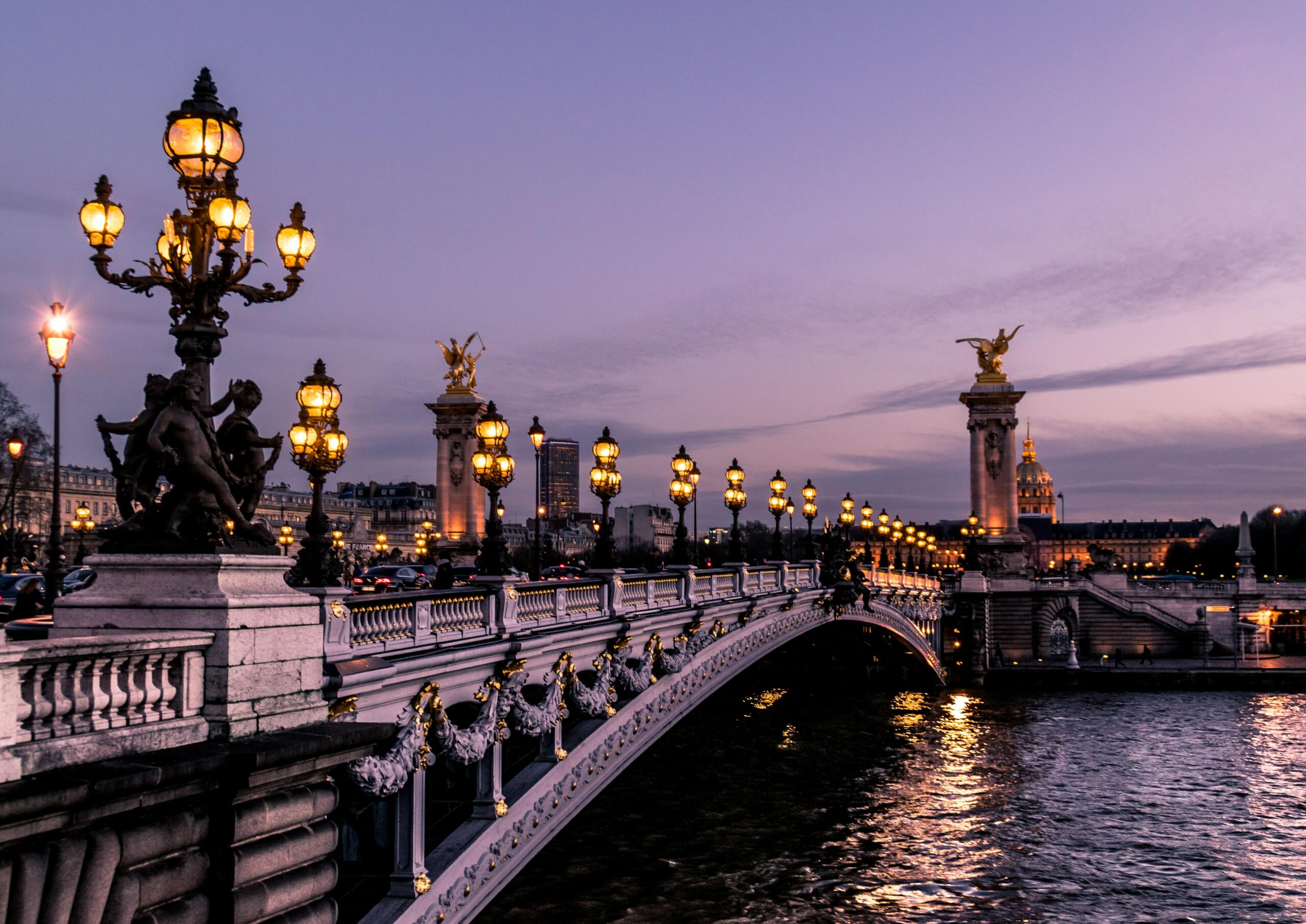 Entering different local markets requires deep knowledge of each country's characteristics. We at Chameleon Pharma Consulting Group, with expertise via more than 300 international projects, can provide you with valuable insights into mature and especially, emerging markets. And we are happy to assist you in internationalizing your business. Contact us today!