Get The Important Insights!
The European Union has introduced a new Medical Device Regulation (MDR) which will have significant implications on the medical device industry. The changes on the MDR will have a considerable impact also on medical devices of the second class (IIa and IIb), especially those in the aesthetic medicine segment such as fillers, threads, laser treatment, ultrasound…etc. In this article, we will explore the changes in MDR and how they will affect the second class of medical devices in the aesthetic medicine industry. 
The main changes in the MDR regulation
The MDR regulation is an update to the previous Medical Device Directive (MDD), aiming to enhance the safety and quality of medical devices for patients and consumers. The regulation came into effect on May 26, 2021, but the EU postponed its full implementation to May 26, 2024, due to the COVID-19 pandemic's impact. The regulation will apply to all medical devices and in-vitro diagnostic medical devices (IVDs) sold or used within the EU, regardless of where they were manufactured. 
Some of the main changes brought about by the new MDR: 
 

Strengthened rules on

clinical evaluations

and

post-market surveillance

.

A new system for tracking and tracing devices throughout their lifecycle. 

Technical documentation

requirements, including evidence of meeting relevant

general safety and performance requirements

(GSPR)

and common specifications. 

 

Stricter requirements for

risk management

and

clinical investigations

.

 

Greater scrutiny of

devices with a higher risk profile

, including devices that are implanted or connected to the body for a prolonged period.

 

Reclassification

of certain active products without medical purpose, such as

IPL, liposuction

and

brain stimulation products

(Annex VIII of the MDR).

 

 
One significant change in the MDR is the reclassification of MD from three to four classes. As a result, certain beauty equipment will now fall within the definition of medical devices. This classification means that beauty equipment must meet the same regulatory requirements as medical devices. This change comes under Annex XVI of the current MDR 2017/745, which regulates medical devices.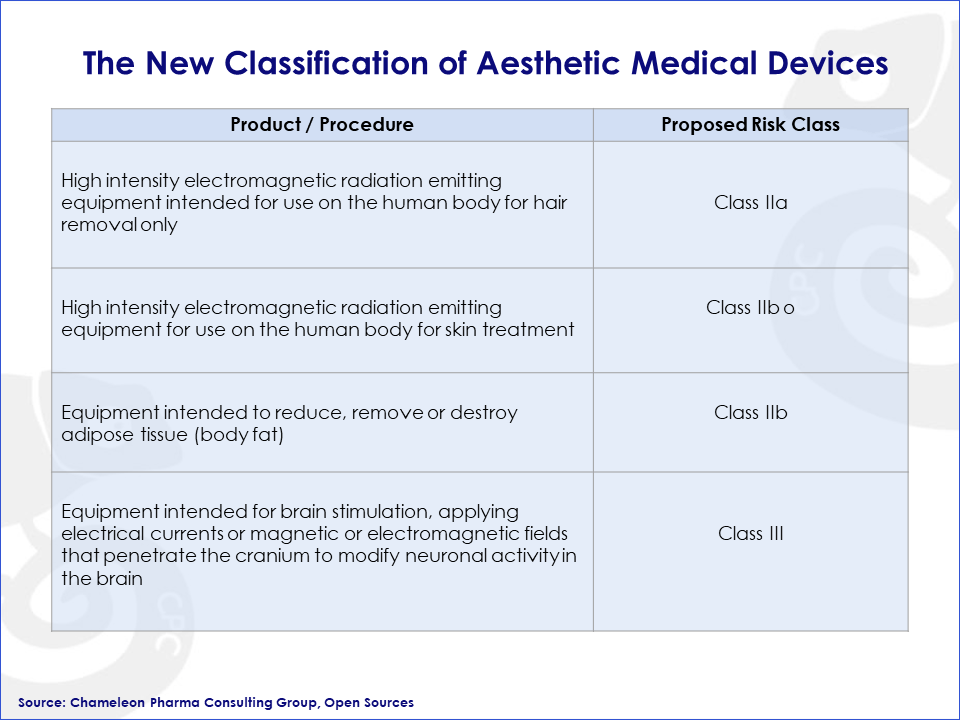 Figure 1: The New Classification of Medical Devices in Europe 
Reclassification and transition periods
The EU Commission aims to reclassify these product groups to ensure they are subject to the appropriate pre- and post-market requirements and reflect their related risks. The proposed reclassification would require some manufacturers to involve a notified body in the conformity assessment process, unlike the previous self-assessment approach for Class I products.  
With just 36 notified bodies (NB) designated for medical devices and only 8 for IVDs by the end of 2022, it became clear that there would not be sufficient capacity to maintain existing products on the market and also bring new products and innovations to the EU market.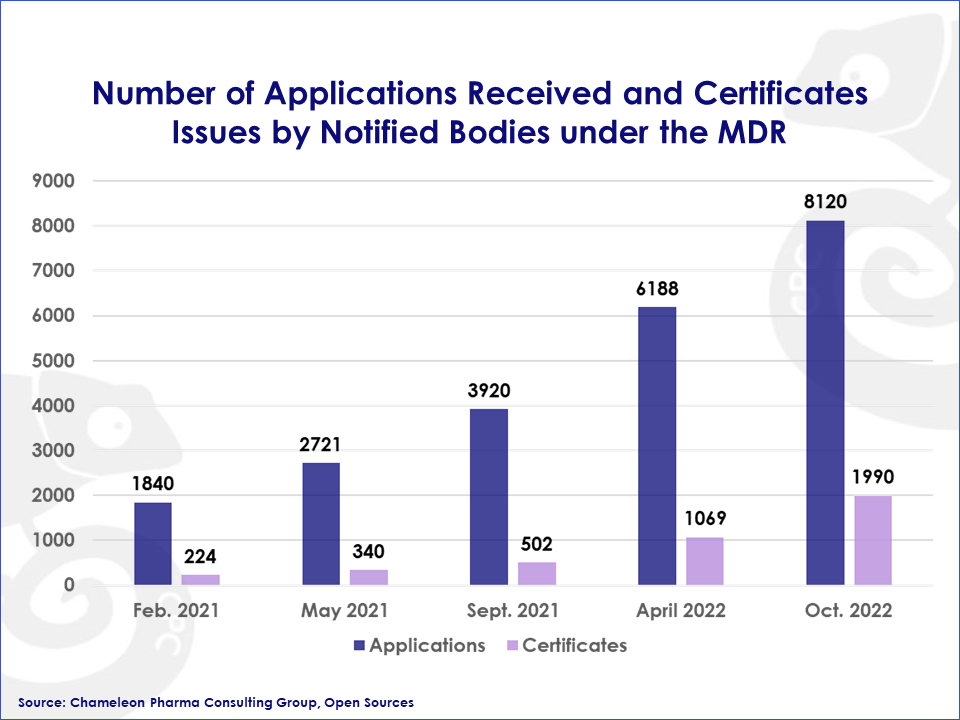 Figure 2: Number of Applications Received and Certificates Issues by Notified Bodies under the Medical Device Regulation 
As a result, the transition periods were extended in January 2023 as follows:  
May 26, 2026,

for

custom-made

medical devices

, class III.

 

Dec 31, 2027,

for medical devices of

higher-risk, non-exempted class IIb implants and class III devices.

 

Dec 31, 2028,

for medical devices of

low-risk.

 

 
Manufacturers must demonstrate that they have already taken steps to convert to the new regulations in order to claim an extension.  
Challenges and Opportunities
As with any major regulatory change, there are both challenges and opportunities for companies operating in the affected medical device industry. While the new MDR regulation poses several challenges for the aesthetic medicine industry, there are also some opportunities that companies can capitalize on.  
 Figure 3: Challenges and Opportunities for Medical Devices after the New MDR 
At Chameleon Pharma Consulting, we have extensive experience in supporting medical device manufacturers to navigate the MDR and to receive the registration certificate. Our services include: 
Answering your MDR-related questions regarding specific medical devices;

 

Supporting companies in the MDR application and certification process;

 

Identifying the best fitting notified body for your specific products.

 
Contact us today and let CPC assist you in expanding your aesthetic medical device business!