The European OTC & Pharma market has been experiencing substantial growth in recent years. Therefore, the European Rx & OTC market is becoming more attractive for Consumer Health, Medical Device & Pharma companies from other regions.
Before entering the EU market, companies from the CIS, Middle East, Asia or Latin America regions, who intend to export their products into the European Union, are required to obtain a European GMP (Good Manufacturing Process) certificate for their plant or contract manufacturer.
The European GMP certificate demonstrates that the applied manufacturing processes meet the requirements of the EU standards. According to the website of the European Medicines Agency (EMA), a GMP certificate is needed during the entire product lifecycle: Research & Development, Marketing Authorization Application and Post-Authorization.
Compliance during the product lifecycle (GMP)
For the application of the European GMP certificate, pharmaceutical companies have to follow
these six steps:
Preparation of administrative and production site documents
Submission of dossiers to the licensing authority in Europe
Arrangement of plant inspection appointments
Organization of plant inspections by the licensing authority
Procurement of the inspection report and issuance of the GMP certificate
Obtainment of the GMP certificate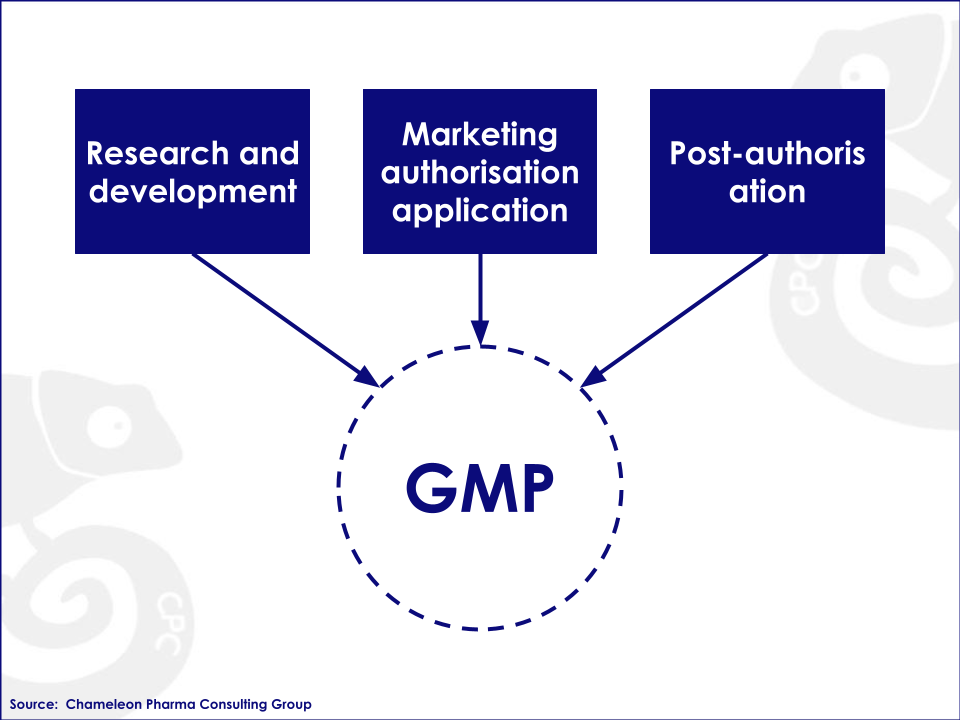 Application Process for the European GMP
Additionally, each batch file should be accompanied by a written confirmation issued by the authority of the origin country. The function of this confirmation is to prove that the local standards are equivalent to the European standards. 
An EU GMP certificate and registration are necessary for any Pharma and OTC company, which is planning on selling its healthcare products in the European Union. However, it is not easy for newcomers to arrange the application process, due to its complexity and time-consuming nature. Food Supplements, Medical Devices and Derma Cosmetics follow a different root of registration. Feel free to contact us for your specific questions regarding OTC, Medical Devices, Pharma, Food Supplements or Derma Cosmetics registrations in the European Union.