Consumer Healthcare
An Attractive Perspective on Consumer Health Markets
The healthcare market is one of the fastest-growing markets overall. In order to participate successfully in this competitive and thriving market, companies need to make sure they make sound decisions. The healthcare industry is constantly changing, not only due to legislation, regulation and the activities of competitors but also because of constantly changing consumer behavior and preferences.
Two of the most important success factors for companies in the healthcare sector are gaining access to up-to-date information and providing high-quality products.
Improving Personal Health
The consumer healthcare industry is geared towards improving health conditions for the population and promoting self-responsibility and disease prevention through advice and counsel. The industry is booming, because people desire control over their own health and because staying healthy and fit for as long as possible is becoming increasingly important in society today.
Rising health consciousness and other health-related trends have also paved the way for the success of many food supplements and cosmetic products. Supporting the body with vitamins, minerals, trace elements and nutrients we may lack can help to stay healthy for a longer time. Such supplements are thus in high demand. The most prosperous areas in OTC sales are in segments such as cough and cold, pain relief, digestive health, allergies, feminine care and mineral supplements. In addition, an active lifestyle and healthy nutrition are gaining importance and portrayals of healthy lifestyles are becoming more prevalent in the media, as well as in food and health blogs and other public channels. Staying fit means staying healthy.
More Transparent Markets, More Distribution Channels
Information is readily available in pharmacies and doctors' offices, as well as through different media channels – and, of course, on the Internet. Getting information from the internet is still only a recent phenomenon. Access to so much up-to-date information by so many people makes all markets and sectors more transparent and gives people the power to make their own decisions about their health. At the same time, the flood of information can be confusing, not only for customers but also for business people and professionals. Our services include in-depth market analysis and research concerning the global Consumer Healthcare market, including EMs. We provide high-quality results and are proud of our long-standing experience and up-to-date information on the OTC market.
At the same time, the Internet not only provides information on the market but has also become a very popular new distribution channel for OTC products, enhancing the availability of prescription-free drugs.
Rx to OTC Switch
The historical switch of many products from Rx to OTC availability contributes to the growth of personal freedom in healthcare decisions. Due to the increase in treatment options, the greater range of products available and the growth of interest in self-determination, consumers' choices are becoming more and more diverse.
Competitive companies need to win their customers' trust in order to make substantial profits. They gain trust when their products have been proven to work effectively and to reduce patients' symptoms. Changing consumer behavior, however, is not the only force driving changes in the healthcare market. The market has its own forces as well. When more drugs are available without a prescription, the state can save a lot of money, because people spend less time at doctors' offices. This means that people have to pay for drugs out-of-pocket since most insurance programs do not cover OTC drugs.
Current Driving Forces in the Global OTC Market
The OTC market alone is estimated to show a worldwide turnover of more than 160 billion USD by 2030.
Per Capita Drug Expenditures
It is expected that by 2030 per capita spending on drugs per year in countries with the most advanced healthcare systems will reach more than USD $1500 on average. In emerging countries, which are home to two-thirds of the world's population, the number will be more than USD $225.
Our Services
We support you in entering OTC markets all over the world. We will find the best fitting partners abroad and/or help you to find a reliable contract manufacturer.
In addition to our OTC consulting services, we also support open and innovative companies in medical device consulting. We co-operate with you, develop a straight course of action, and present best practice options.
Going abroad with your products can be a challenging task. Especially when you are not sure which country fits your portfolio best or which products you want to market abroad. It is best to get advice from someone who knows about the international market. We offer international consulting, helping you to overcome challenges and seize opportunities.
Our services in regulatory consulting include everything required for obtaining and maintaining the registration of a medicinal product. We check your dossier and assemble information on the quality, safety and usage of the product, as well as conducting the pharmacovigilance. Please ask us for your dossier check!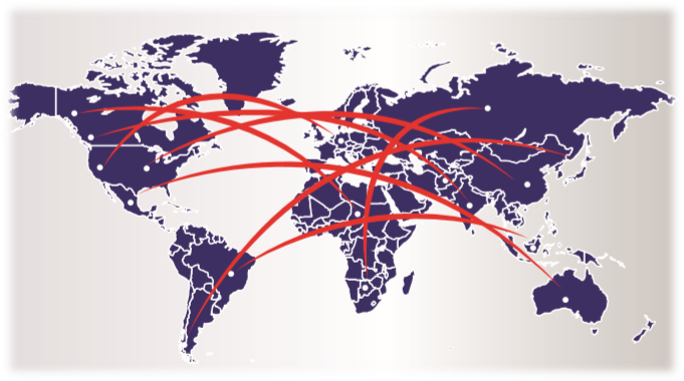 Why CPC
Chameleon Pharma consulting knows the Pharma market well and can help you as a pharma company in meeting the demands of your clients and consumers. We have 20+ years of experience in the OTC and Rx markets.
We have developed international strategies and supported the market entry of various healthcare corporations in Pharma Emerging Markets in Latin America, Asia and Eastern Europe.
We have supported more than 100 projects by identifying the best-fitting, dynamic local partners in Asia, Europe, Latin America, and the CIS/CEE regions.
We have supported a leading global OTC company with a product development pipeline for Europe and the Emerging Markets.
We offer consulting services such as developing market entry strategies, partner search activities and market analysis. Our services always involve a unique approach to our clients' specific requirements.
CPC consulting stands for high quality and tailored approaches. We are flexible, reliable and experienced consultants who have profound knowledge and understanding of the market.
Sectors of CPC Consulting Expertise in CEE/CIS, Asia, Latin America:
strategic counseling
market entry strategies
due diligence
M&A assistance
partner search
We have developed our own tools and research methods. Our research is backed up by insights from key opinion leaders, as well as other pharmaceutical professionals.