Get The Important Insights!
In 2035, the ex-factory sector of the healthcare market sales of Australia is forecasted to be USD 12.2 billion, while New Zealand pharma sales is expected to reach USD 1.2 Billion. With a forecasted CAGR of 5.2% from 2025 to 2035 in the Australian market, there is potential for steady growth in the OTC and pharma market.
The Australian and New Zealand healthcare markets are attractive for consumer health and pharma companies due to their high spending on the growth of the self-medication and Rx market, together with leadership in global healthcare research and innovation. The digital transformation of healthcare is a breakthrough of innovation, creating unprecedented opportunities to develop digital health solutions that elevate the quality and efficiency of care delivery.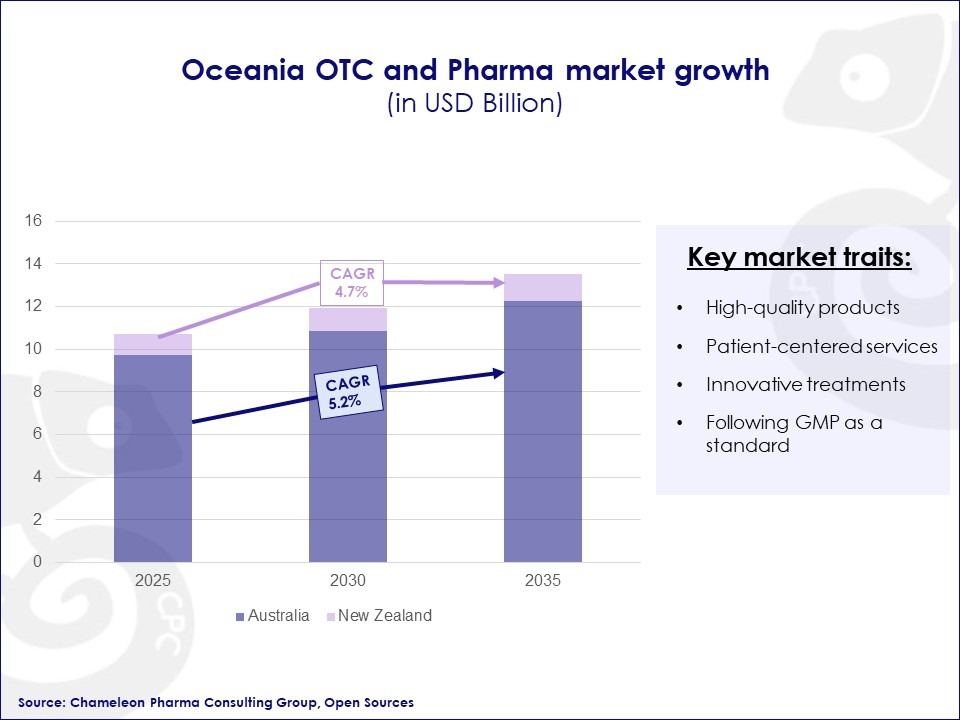 Figure 1. Oceania OTC and Pharma market growth
Market opportunities in Australia and New Zealand
Strong commitment to innovation and research: Australia and New Zealand are the leaders in global healthcare research and innovation, creating opportunities for companies to develop and commercialize new healthcare products and services.
Aging population: The aging populations of Australia and New Zealand are creating demand for healthcare products and services tailored to the needs of older adults.
Government support: Both governments provide support programs for the consumer healthcare sector, including funding for research and development and subsidies for certain healthcare products and services.
Digital transformation: The Australian and New Zealand healthcare sectors are ready for innovation, with companies developing digital health solutions that transform care.
Highlight trends of Digital Transformation
Telemedicine: Telemedicine is being used to provide healthcare services to patients in remote areas. For example, the Australian government has established several telemedicine centers in rural and remote communities.
Wearable devices: Wearable devices are being used to track patient health data, which can be used to help patients manage their chronic conditions and improve their overall health. Some examples of these include fitness trackers, blood pressure monitors, biosensors, asthma or coagulation monitoring.
Electronic health records (EHRs): EHRs are being used to digitize patient health records. They enable access to and sharing of patient information, ultimately improving the coordination of care. The Australian Government Department of Health and Aged Care has implemented a system allowing all citizens to store their electronic health records.
Real-world evidence (RWE): RWE is being used to support better patient outcomes. For example, IQVIA Australia & New Zealand (ANZ) has helped the region grow and develop by providing AI, machine learning, and data anonymization tools that improve the quality and speed of research and development.
The healthcare industry in Australia and New Zealand is moving towards integrated and personalized care, with a focus on improving the continuity of care and recovery through educating and empowering the patient. Digitalization is also playing an increasingly important role in the healthcare sector, with the development of data systems, such as real-world evidence (RWE), helping to support better patient outcomes and cost-effectiveness cases.
Chameleon Pharma Consulting Group with the international market entry expert with a long-standing network and extensive experience from various successful international projects. We are happy to support you with market research, regulatory topics, GMP certificates, and market entry strategy for the in Australia and New Zealand markets.