This is Part 2 of our in-depth research of the aesthetic medicine market in Asia until 2035. If you have missed the important insights shared in the first part, including the market overview and country analysis, you can catch up by visiting our previous article!
The global aesthetic medicine market has been experiencing solid double-digit growth. The Asia Pacific region is responsible for a significant share of this development, with the Asian market expected to reach USD 10 bln by 2030, according to Chameleon Pharma expert forecast.
Latest trends and opportunities in the Aesthetic Medicines industry in Asia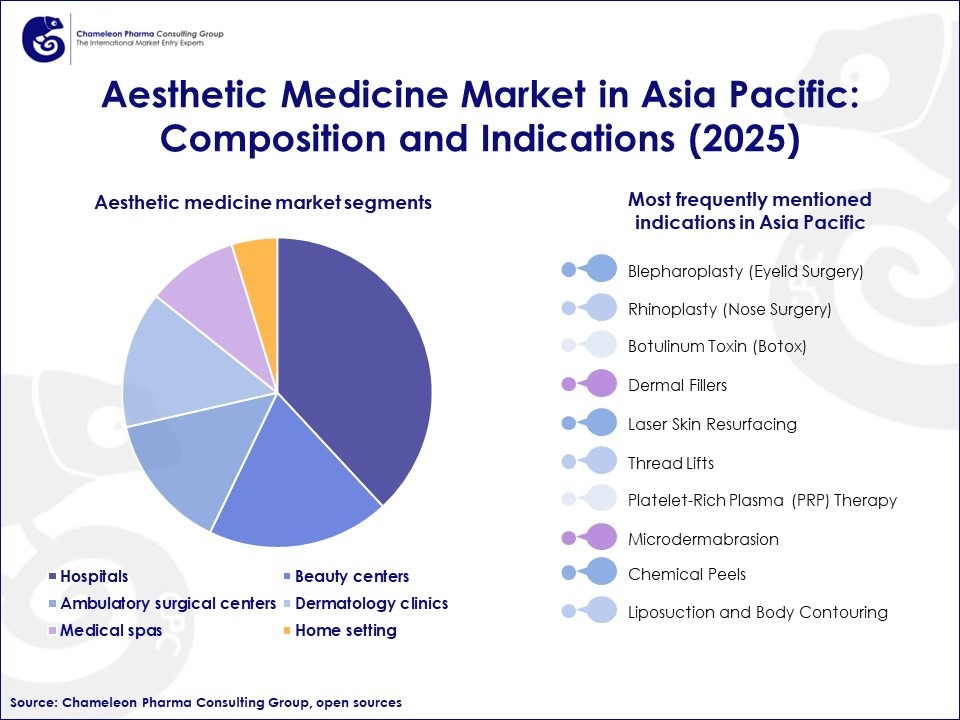 Figure 2. Aesthetic medicine market in Asia Pacific: composition and most common indications in 2025
The aesthetic medicine industry in the Asia-Pacific region is experiencing several noteworthy trends and opportunities:
Non-Invasive Procedures: Non-invasive and minimally invasive treatments are actively gaining popularity.
Medical Tourism: The region continues to attract medical tourists seeking affordable and high-quality aesthetic procedures. Countries like South Korea, Thailand, and India are becoming popular destinations.
Technological Advancements: Advancements in aesthetic technologies, such as light-based, laser-based and ultrasound aesthetic devices, are bolstering the growth potential. The APAC market is expected to have a growth rate of over 13% throughout 2030 due to energy-based aesthetic treatments.
Male Aesthetics: The market for male aesthetic procedures is expanding, driven by increasing awareness and a desire to address concerns like aging, hair loss, and body contouring.
Influence of Social Media: Social media platforms and influencers play a substantial role in promoting aesthetic treatments and shaping patient preferences. Young people are significantly influenced by content posted on social media platforms, with TikTok being one of the main drivers of global trends. Over a third of Gen Z users in Indonesia, Thailand, Vietnam, Malaysia and some other countries spend more than two hours a day on TikTok. At the same time, Facebook and Instagram are still the most used platforms among the general population, especially consumers over 25.
Home Equipment: The COVID-19 pandemic prompted consumers to seek at-home treatments, e.g., IPL hair removal.
Overall, the Asian aesthetic medicine market presents a tremendous opportunity for foreign companies due to its active growth, high demand for aesthetic medicine procedures, as well as large and diverse population.
Chameleon Pharma Consulting Group has more than 20 years of experience in providing support to companies looking to enter or expand in international aesthetic and pharma markets. With the expertise amassed from more than 160 international projects and 22 experts around the world, CPC Group offers: 
Systematic product and country analysis;
Systematic local partner identification;
Regulatory and registration assistance.