The Russian Pharmaceutical Industry – Current Status, Future Changes, Challenges and Prospects
On 17th and 18th May 2016 the 22nd Annual International Russian Pharmaceutical Forum will be held at the Corinthia Hotel in Saint-Petersburg, Russia. The forum is organized by Adam Smith Conferences and gathers the CEOs of local as well as international pharmaceutical manufacturers, distributors and retailers such as Takeda Pharmaceuticals, R-Pharm, Boehringer Ingelheim Russia and Nanolek.
Reiner Christensen, the CEO of Chameleon Pharma, will also attend the conference and moderate one of the panel discussions – "PROSPECTS FOR GROWTH IN THE CURRENT CLIMATE – WHERE CAN NON-MARKET-LED GROWTH OPPORTUNITIES BE FOUND?".
The main topics of the International Russian Pharmaceutical Forum concern the current business climate and economic situation in the EAEU region. Due to the fact that these pharmaceutical markets are still rather small compared to mature Western European markets, they have a huge growth potential and are a great opportunity for pharmaceutical companies considering extending and internationalizing their business.
A special focus of this conference is on the current changes and future prospects of the Russian pharmaceutical market. The Russian governmental strategy Pharma 2020, which aims at a higher self-sufficiency of the Russian pharmaceutical market and an increase in exports to Latin America, Asia and other EMs, has already shown some significant effects. The aim to increase local production and likewise decrease the dependency on imported pharmaceutical products is pursued by many Emerging and Eastern European countries such as the Ukraine and Kazakhstan.
Hence, pharmaceutical companies that are already exporting products to these countries or are planning on doing so need to consider establishing local production or contract manufacturing with a local partner in order to stay competitive in the future. Finding the most suitable local partner and establishing local production in the Emerging Markets such as Russia or the Ukraine is a difficult and time-consuming process. An in-depth knowledge of the target markets and the Regulatory environment are essential for international success.
Due to our longstanding experience and extensive network in the EMs, CPC can assist pharmaceutical companies to successfully establish local businesses and enter new markets. We are experts on Market Entry Strategies, Local Partner Search, Regulatory/GMP as well as Marketing in the Emerging Markets. Further, we have already managed many international projects throughout various segments including Rx, OTC, Biosimilars, Medical Devices, Food Supplements, Cosmetics, Wholesale and Retail.
For further information on the participation at the conference, please contact:
Mrs. Inna Kuzmina
Adam Smith Institute
Maple House
149 Tottenham Court Road
London, W17AD
innak@adamsmithconferences.com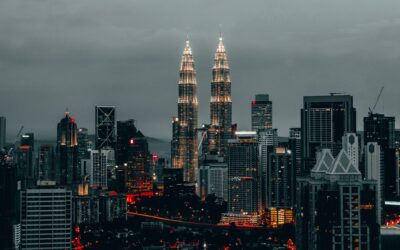 Get The Important Insights Projected to reach 3.7 billion USD in 2035, the Malaysian OTC & Pharma market is growing steadily with a CAGR of...