"The art of Medicine consists of amusing the patient while nature cures the disease" 
Voltaire
Homeopathy is the preferred medical treatment in India; holistic healthcare remains a potential opportunity. Homeopathy was introduced in India by Dr. John Martin Honigberger who cured the vocal cord paralysis for The King Ranjit Singh. Since then it has been the safest, cheapest and most reliable approach, which has been religiously followed for over 100 years.
In 2014 the Government of India's Department of AYUSH has fought its way to form the Ministry of AYUSH. Subsequently, it has acted as an integral backbone, making a raving effort to increase the awareness of Homeopathy. Homeopathic treatments are being covered through comprehensive health insurance policies. The Homeopathic market in India is likely to grow 20-25% annually and resize itself to 1.08 billion. According to the A.C Nelson reports, 62% of the population using homeopathic products do not wish to try conventional pharma products and 82% of the users are not inclined to switch to conventional forms of medicine. As a matter of fact 100 million people solely depend on Homeopathy in India.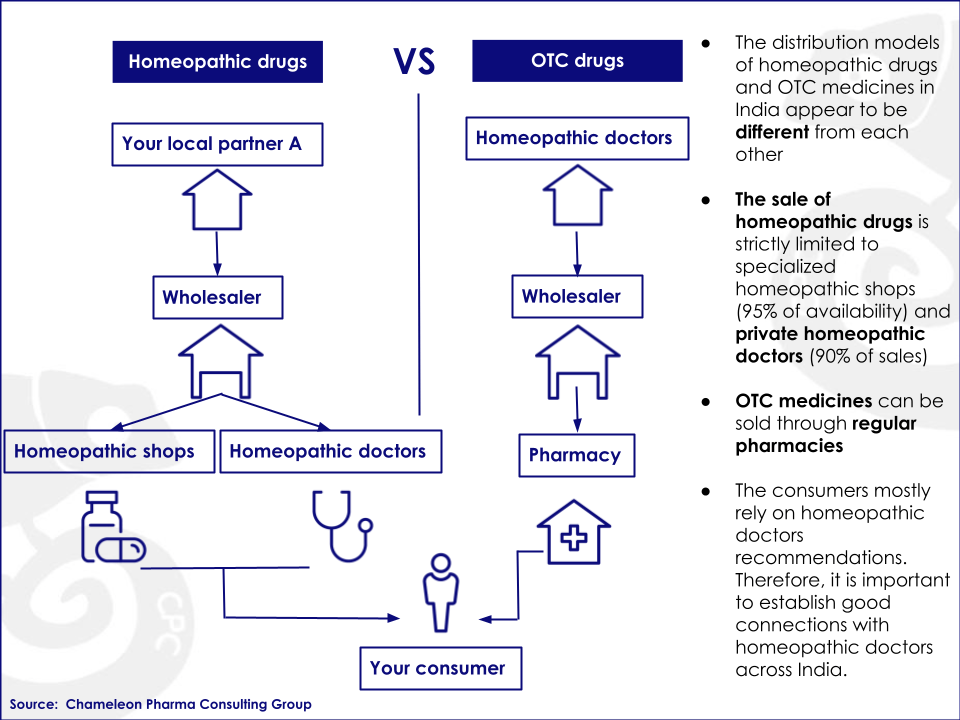 The market is growing at a rate of 22%
As India is a lower middle income country, it is crucial that essential OTC & Pharma products are available at affordable prices. The range of curable diseases which can be treated with homeopathic products is wider than that of allopathic medicines. Furthermore, the EPI3 study has proven that homeopathy is equally effective as allopathy, however showing reduced side effects.
Additionally, it can cure the side effects of allopathy and is now available Over the Counter (OTC). Moreover, the e-commerce industry has joined hands with the market leaders in the Homeopathic Pharma Industry to ensure prompt availability of products. Homeomart, which is a leading online sales platform for homeopathic products pools together more than 50 manufacturers to provide essentials not only in India but also abroad. A recent study of IMRB conducted across the major cities of India reveals that 59% of the population has shifted from
allopathy treatments to homeopathic medicine. Europe is the second largest player in the Homeopathic Market, with 29% of the population trusting the ritualistic medical system. An effective international collaboration could lead to the production of higher quality products on par with European standards.