On July 2nd 2020 as part of our Pharma Insider Webinar Series, our CPC experts clarified many of our clients' questions on how to efficiently access the Consumer Health, OTC and Phyto drug market in Mexico and how to conduct the OTC and Rx. drug registration.
Mexico is the second-largest Consumer Health & Pharma market in Latin America. It has the third largest.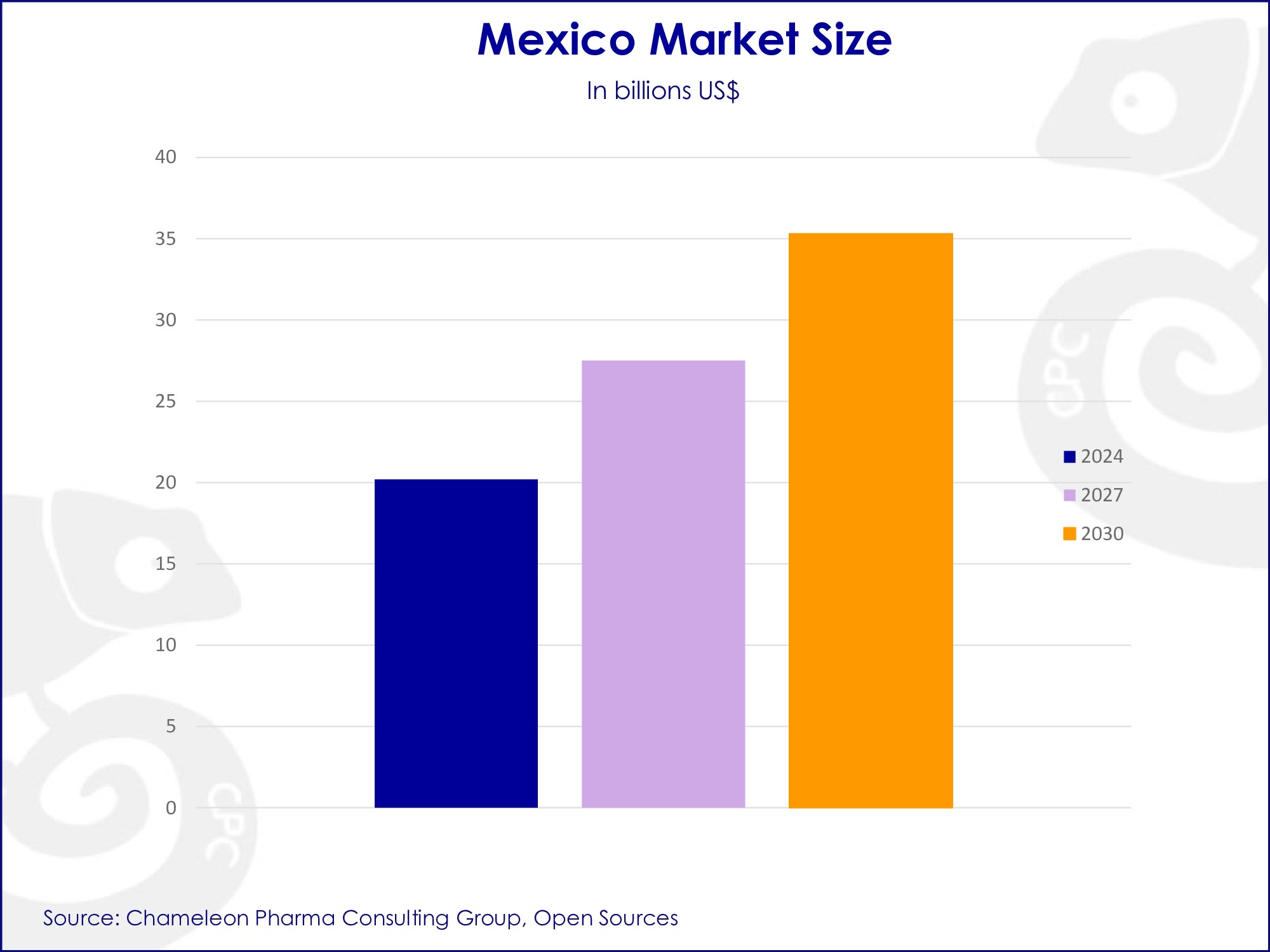 Mexico market growth by 2030.
Market entry in Mexico has become easier and there is even a possibility of taking a Fast Track path, which allows registration of products within 6 to 9 months only. The OTC and Pharma Registration Webinar, that took place on July 2nd 2020, focused on many aspects of the registration process of OTC, Phyto and Rx drugs in Mexico with COFEPRIS (the MoH)
What are the requirements for Consumer Health & Pharma registration in Mexico;
What are the costs and time of the registration process for OTC, FS, Rx., Cosmetic and Medical Device products in Mexico;
How does the Fast Track OTC & Pharma registration process work and what to look into;
Who should apply for bioequivalence review process and when this is not necessary;
Tips and tricks on how to conduct a fast registration in Mexico
How OTCs, generics and new molecules differ regarding the registration process.
Mexico offers good potential and is the second largest OTC & Pharma market in Latin America. With a well prepared market entry and registration strategy, your OTC, Rx. or medical device products could be on the market in 6 to 9 months only.
If you would like to know more about registering your product in Mexico, our experts will be happy to answer your questions! Just contact us via e-mail or call us.