Interview to Georgiy Sheyko
About Georgiy Sheyko
Georgiy Sheyko is the gen­eral direc­tor of Suma­tra LTD (TC KOSMO). Suma­tra LTD is engaged in the sale of drugs, per­fumes and cos­met­ics and owns the trade chain TC KOSMO in Kyiv. Since 1994 Suma­tra has been developing very dynam­i­cally to become one of the leading retail chains in Ukraine; it includes both pharmacies and drugstores. In May 2013 the chain con­sisted of 124 trad­ing units. Mr Sheyko's expe­ri­ence and inter­est in the phar­macy busi­ness has allowed him to estab­lish a unique sys­tem in which KOSMO prod­ucts are in great demand.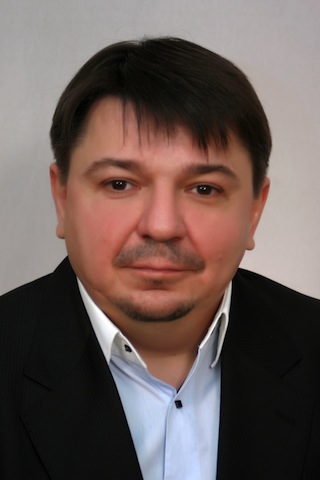 CPC Team: What is a source of moti­va­tion for you?
GEORGIY SHEYKO: I devote myself to work that arouses my inter­est. Fore­most I'm moti­vated by the process of build­ing busi­ness systems—medicine is just a by-product. Pri­mar­ily, it is cru­cial to estab­lish a sys­tem on the basis of which the prod­uct would be in great demand.
CPC Team: As a child, what did you want to be when you grew up?
SHEYKO: A pilot!
CPC Team: What books or ­films inspire you?
SHEYKO: Different books inspired me at different times. The book The Three Mus­ke­teers by Alexan­dre Dumas was inspi­ra­tional at first. Later, the works by Dale Carnegie played a significant role in my life. In gen­eral I find inspi­ra­tion in busi­ness lit­er­a­ture, which helps foster suc­cess.
CPC Team: What country/city do you like most, or have you always wanted to visit?
SHEYKO: I would like to go to Aus­tralia and Venice. I've been to different coun­tries, but most of all I liked the US, par­tic­u­larly Seat­tle. The city impressed me with its nature a lot.
CPC Team: What has been the most suc­cess­ful deci­sion you've made in your life?
SHEYKO: One of the most suc­cess­ful deci­sions I've made recently was to recon­sider logis­tic con­cepts. It was impor­tant to real­ise that a phar­macy is a place where peo­ple come not just to sat­isfy their needs, but—first and fore­most—to solve their prob­lems.
CPC Team: Who is the per­son you admire most, and why?
SHEYKO: I do admire Steve Jobs for the way he did busi­ness. He cre­ated the prod­uct, hav­ing gen­er­ated the "blue ocean".
CPC Team: What, in your view, is the secret of the great suc­cess of Sumatra LTD (TC KOSMO), par­tic­u­larly com­pared to other inter­na­tional phar­macy chains in the US and Europe?
SHEYKO: It is hardly pos­si­ble to com­pare. Sumatra's suc­cess was pos­si­ble through some impor­tant fac­tors: first of all, our striv­ing to expand our range of prod­ucts. Sec­ond, we always try to adjust to each specific loca­tion; for exam­ple, if there is a mater­nity hos­pi­tal nearby, we try to cor­re­spond to the needs in this realm. Third, our employ­ees were not trained sim­ply to sell our prod­ucts, but to help cus­tomers solve their prob­lems as much as pos­si­ble.
CPC Team: What inter­na­tional trends do you see hap­pen­ing in the next ten years, and which will be rel­e­vant to the Ukrain­ian phar­macy busi­ness?
SHEYKO: I think that the gen­eral trend towards the expan­sion and devel­op­ment of insur­ance med­i­cine will be promi­nent in Ukraine in the near future as well. We should also expect an increase in the num­ber of phar­ma­cies not only in cities but also in vil­lages, where the sit­u­a­tion with med­ical ser­vices in gen­eral is very crit­i­cal. Sooner or later, Ukrainians will learn to use pre­ven­ta­tive med­i­cine in order to keep their health in good con­di­tion. There­fore, dietary sup­ple­ments, min­eral waters and the like will gain more pop­u­lar­ity.
CPC Team: Is there anything you can't say "no" to?
SHEYKO: I can´t refuse the requests of my chil­dren. I love them very much.
International Strategy & Analysis
International Business & Market Entry
Pharma Regulatory & Registration
Product Potential & Country Analysis
International Company Partner Identification
Market Reports and Analysis