Interview to Roland Lederer

About INSIGHT Health and Mr Lederer
INSIGHT Health is one of the lead­ing providers of Mar­ket Data and Ser­vices with a broad portfo­lio in the Ger­man Health­care mar­ket.
The suc­cess of INSIGHT Health is based on finding indi­vid­ual solu­tions to problems in the phar­ma­ceu­ti­cal indus­try for Health­care providers, doc­tors' asso­ci­a­tions, hos­pi­tals, sci­en­tific insti­tutes, the gov­ern­ment and other deci­sion mak­ers in the Health­care mar­ket.
INSIGHT Health has estab­lished part­ner­ships with other lead­ing health­care providers, offer­ing mar­ket data and ser­vices in Europe, Latin Amer­ica and the CIS mar­kets. Prior to estab­lish­ing his own com­pany.
Mr Led­erer gained over 30 years of expe­ri­ence in the inter­na­tional health­care indus­try at com­pa­nies like IMS, Ciba Geigy and Madaus. Mr Led­erer lived with his fam­ily near Frank­furt am Main.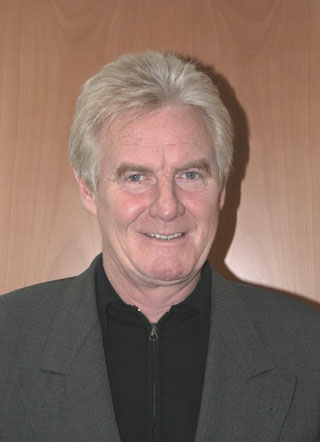 CPC Team: What is a source of moti­va­tion for you?
ROLAND LEDERER: My moti­va­tion is pri­mar­ily based on my thirty years of expe­ri­ence in the phar­ma­ceu­ti­cal indus­try. More­over, I see a big need for trans­parency in increas­ing patient involve­ment in order to elim­i­nate over- and under-medication.
CPC Team: As a child, what did you want to be when you grew up?
LEDERER: A pilot!
CPC Team: What books or films inspire you?
LEDERER: In God's Name by David A. Yallop. I was aston­ished by the net­work and the his­tory of the Vat­i­can.
CPC Team: What coun­try/city do you like most, or have you always wanted to visit?
LEDERER: I always fall in love with my home region of Bavaria, par­tic­u­larly Munich. The place I have always wanted to go is St. Peters­burg, in Rus­sia, to see the White Nights.
CPC Team: What has been the most suc­cess­ful deci­sion you've made in your life?
LEDERER: There were two impor­tant deci­sions. The first was decid­ing to enter the healthcare indus­try, and the sec­ond was set­ting up my own com­pany in order to be more inde­pen­dent from the decision-making processes of the multi­na­tional cor­po­ra­tions I was working in. I enjoy not always putting com­mer­cial inter­ests first and instead try­ing to under­stand patients' real needs with the help of pub­lic health research.
CPC Team: Who is the per­son you admire most, and why?
LEDERER: Kon­rad Schily, the founder of Witten/Herdecke Uni­ver­sity. Despite all the opposi­tion and resis­tance Mr Schily had to over­come, he real­ised his vision of a pri­vate uni­ver­sity where basic knowl­edge of phi­los­o­phy and psy­chol­ogy is required of all stu­dents.
CPC Team: What kind of man­age­ment advice would you give to a young Pharma man­ager start­ing his or her career?
LEDERER: A young man­ager needs per­spec­tive on what the health­care indus­try is like. This should include an under­stand­ing of both health­care providers and patient needs, which are dif­fer­ent from coun­try to coun­try. The best man­ager is one who can spot trends ten years in advance.
CPC Team: What role will mar­ket data play in Pharma man­agers' deci­sions in the next ten years?
LEDERER: Mar­ket data is a must. It will be much more detailed in ten years. The power to make deci­sions on prod­ucts will shift more and more from doc­tors to health­care providers and patients. In gen­eral mar­ket data will be as impor­tant in the future as it is today, offer­ing pos­si­bil­i­ties for man­agers to observe trends. This includes which mar­ket niches and emerg­ing mar­kets to seek out.
CPC Team: Is there anything you can't say "no" to?
LEDERER: I enjoy home­made brandy – pear or apple, for exam­ple
International Strategy & Analysis
International Business & Market Entry
Pharma Regulatory & Registration
Product Potential & Country Analysis
International Company Partner Identification
Market Reports and Analysis