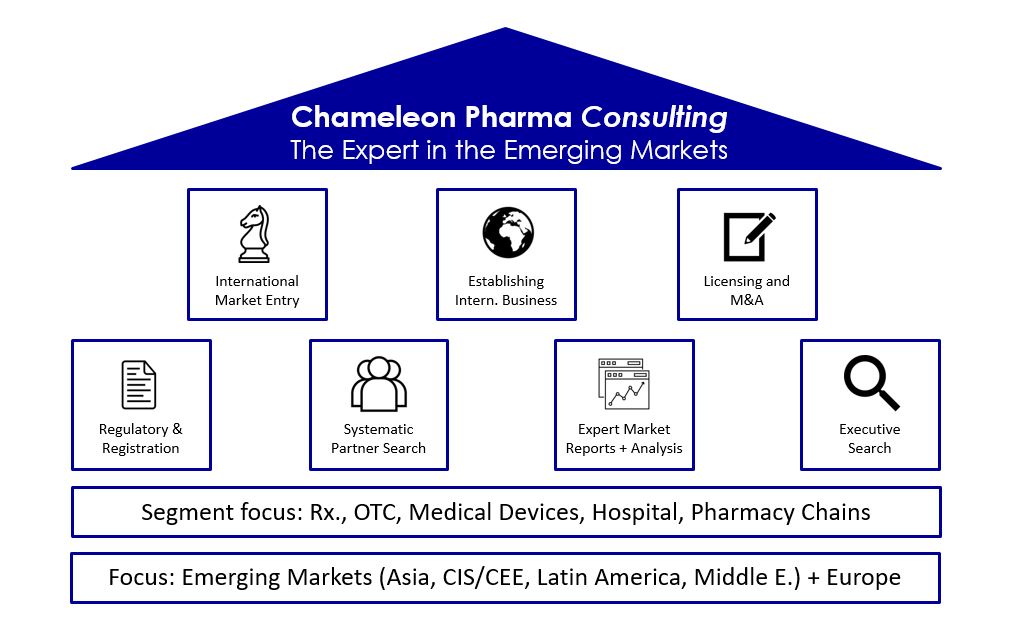 We at Chameleon Pharma Consulting (CPC) are Healthcare Experts specialized in Systematic Market Entry in Europe, CIS, CEE, Latin America, and Asia. All of our 22 CPC experts have more than 20 years of practical experience from developing and launching more than 300 Rx, MD, OTC, and Derma products throughout the world. We will gladly support your business to grow and flourish outside of your already existing markets.
We believe that growth strategies in the Healthcare Industry, such as Consumer Health, OTC, Pharma, Rx, Medical Devices, Cosmetic, Phyto are becoming more and more dependent on expansion into emerging markets, like Latin America, Asia, CIS, CEE, Middle East, as well as selected other countries and segments in Europe, US, and Canada.
We are ready to support you in Strategy, Marketing, Systematic International Company Partner Identification, Commercial Due Diligence, Business Development, Acquisition Search, Regulatory projects, and more in order to ensure your growth. We are looking forward to working with you.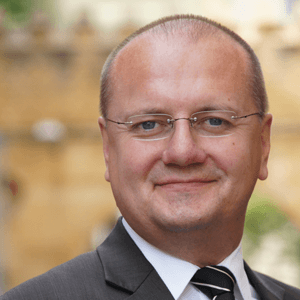 Mr. Reiner Christensen looks back on over 25 years of international experience in Rx, Medical Device, OTC, Derma/Cosmetic, and Food Supplements products in General Management.
He has previously worked for Ferrosan A/B (Copenhagen), Omega Pharma Group (Brussels), and Merck KGaA (Asia, Latin America, Europe & CEE/CIS), Hoechst AG(Frankfurt) and Richard Bittner AG (Vienna). Reiner has lived and worked in Asia, Russia/CIS, Latin America, and different European countries.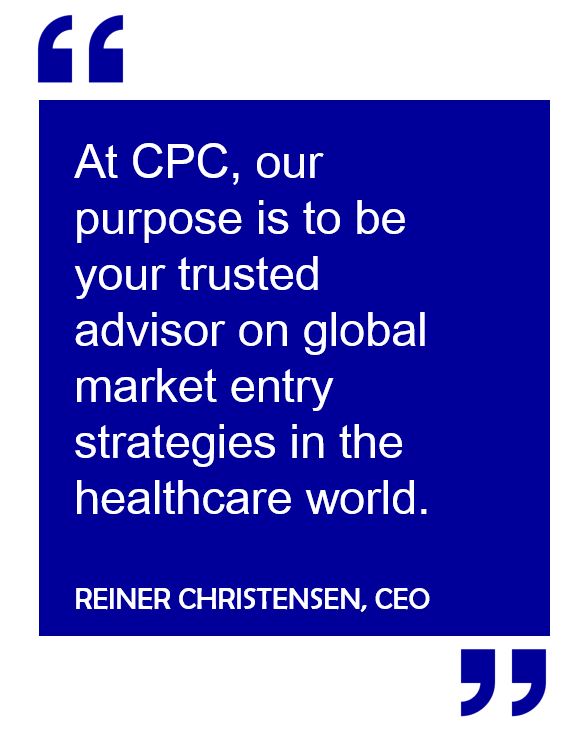 Our Experts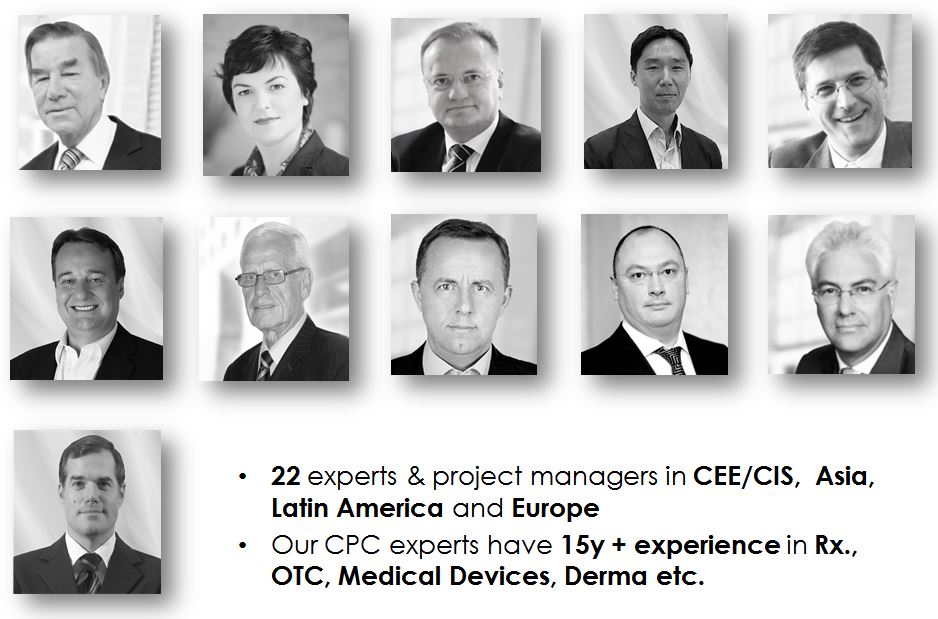 All our experts possess extensive experience with no less than 20 years in the healthcare industry in 
Europe, the US,
 and the 
Emerging Markets
 in
Asia, Latin America, and CIS.
We bring a global understanding of industry opportunities and challenges to every client, every time.
Our Principles
Knowledge
We provide our clients with a wide range of Consulting Services focusing on Consumer Healthcare, Pharma Rx, Cosmetics, Food Supplements, FMCG, Wholesale, Retail and Production.
Experience
With many successful projects under our belt, various best practices were developed that our clients can get the benefit of. Our team consists of specialists with considerable experience across Strategy, Marketing, Business Development, Commercial Due Diligence, Licensing, M&A, and Regulatory processes.
Reliability
The interests of our clients always come first. We endeavor to anticipate the rapidly changing needs of our clients and to assist them in reaching their strategic goals. Honesty and integrity are at the heart of our business.